Before COVID, establishing and maintaining a supportive, employee-first company culture wasn't always easy, but it was within reach. You could always stock the office kitchen with everyone's favorite goodies, provide ping-pong tables and shuffleboard for lunchtime fun, even give staff the benefit of working from home as they pleased.
During the COVID pandemic—when working from home feels more like a sentence than a perk, office kitchens sit empty, and company pinball machines gather dust—things aren't so simple. Maintaining a human-centered company culture from afar may seem impossible. And, to make matters more challenging, there has never been a more important time to take care of your employees—for their good, as well as for your brand's. (We've all heard about how Amazon has failed to show up for its warehouse employees, many of whom have been exposed to COVID.)
"How companies respond to that very question is going to define their brand for decades. If you rushed in and somebody got sick, you were that company. If you didn't take care of your employees or stakeholders and put them first, you were that company," said billionaire entrepreneur Mark Cuban in a recent interview with CNBC.
So, how, with only virtual points of contact, can companies offer employees the support and company culture they need right now? We are big supporters of constraints when it comes to being innovative; constraints can serve as helpful guardrails that inspire you to go beyond the obvious solutions. As Twyla Tharp famously wrote: "Before you can think outside of the box, you have to start with a box."
Even though it may seem hard, the constraints of our new remote-only work from home lives present some really great opportunities for company culture.
To get you started, we've come up with several creative and effective ways to create and maintain a great company culture from a distance.
Disclaimer: some of these ideas assume a robust enough employee engagement budget, while some are cost-free. Even the costly ideas have easy adaptations that could be ideal for cash-strapped businesses. Unsure how to adapt for your unique work from home situation or need additional ideas? Send me an email at coonoor@mindhatchllc.com and I'd be happy to help! [Our Instagram series on the #3Cs of getting through COVID might also be helpful]
---

1) Adapt Important Team Rituals for the Work From Home Environment
Let's face it—water cooler comics, birthday celebrations, and those surprise company milestone lunches are just the sort of rituals that increase employee engagement and create more close-knit teams. Luckily, with a little creativity these rituals can continue during the pandemic.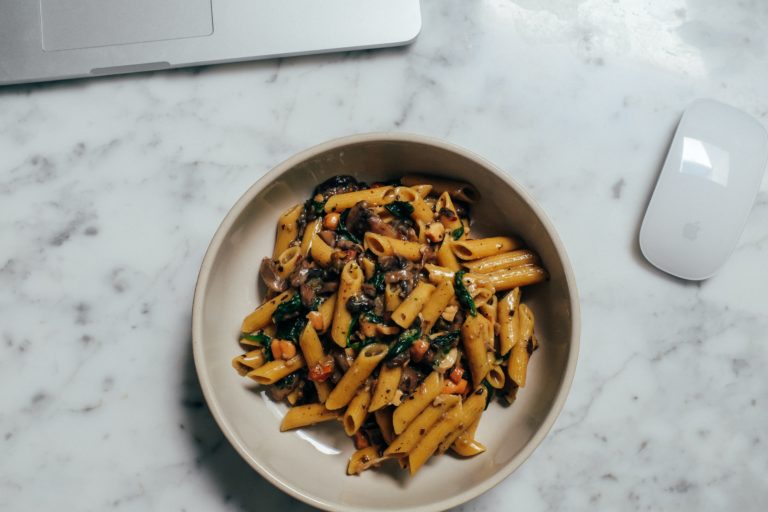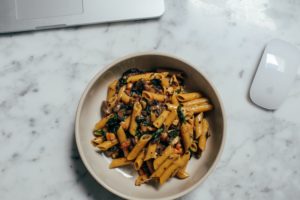 Does your team love to have a weekly lunch together? Why not send everyone lunch delivery on a regular basis, depending on the size of the team and your budget? You can even include employees that work in different cities; do some quick sleuthing or do a survey to find out what their favorite restaurant is and order from there. Then, get everyone on Zoom! This allows teams to simulate a team lunch "together" like in the good ol' days. (Bonus: This is also a great way to support local restaurants that are suffering during shelter-in-place!)
Other everyday traditions are achievable remotely, as well. Does someone post a new comic each week by the water cooler? Use HipChat or Slack to create a chat room dedicated to water cooler jokes. Does your office favor a particular playlist in the overhead speakers? Create a playlists to send to each employee to listen to while they work. And, for bigger workplace rituals—like birthdays, holidays, and milestone celebrations—throw a no-business Google Hang-out or Zoom party where everyone calls in to celebrate. You can make it even more special by mailing all the party-goers care packages—including games to play virtually together, sweets to share, notes of appreciation, costumes, and company swag.
2) Provide Employees the Tools to Make Work From Home Easier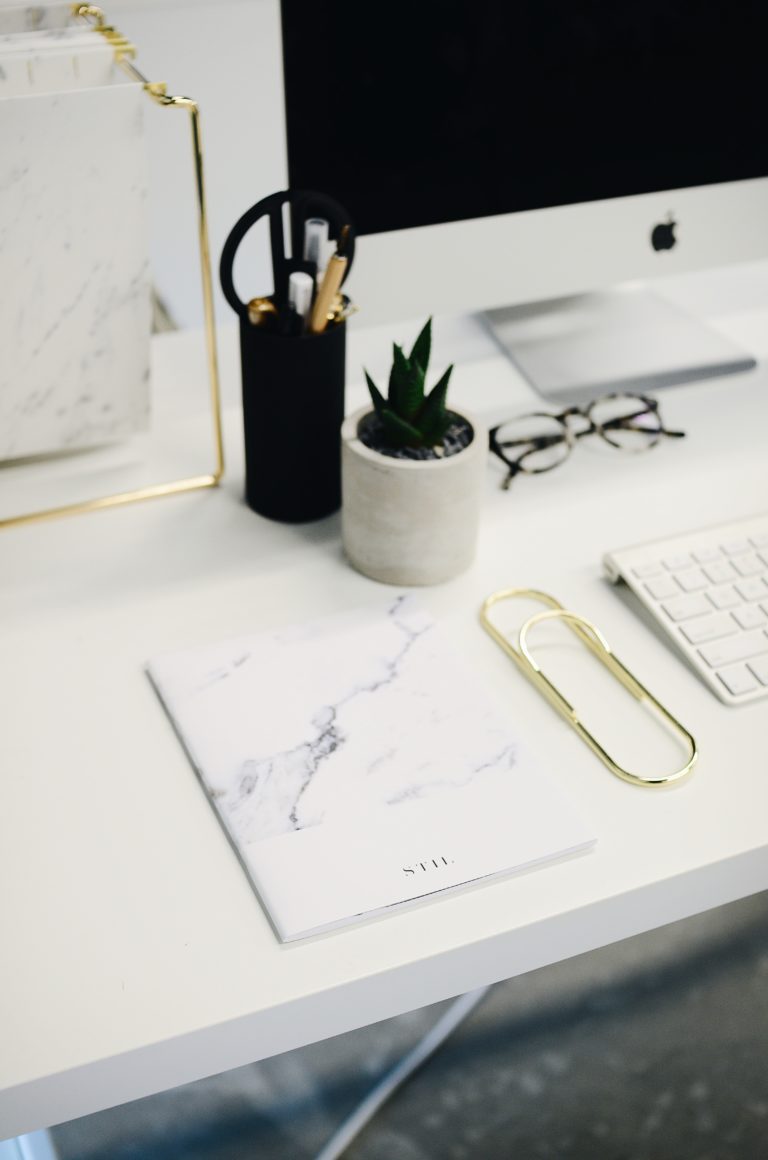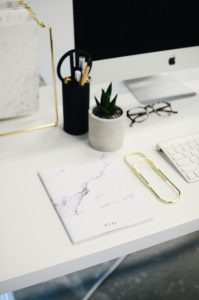 At the office, because you know how much it matters to company culture, you've provided your employees with ergonomic chairs, high speed internet, high quality stationery, coffee makers, and all the other tools they need to be successful. Now, they're at home, stooped over their makeshift dining room table-desk with their four-year-old tugging at their sleeve.
Help make this transition a little easier by giving each employee the budget for a good home office set-up. Or, if that's out of your company's budget, offer to reimburse employees for upgrading their home internet or send everyone a pair of good noise-cancelling headphones. There are also plenty of free and low-cost ways to create a better home office; until recently, I was using a kitchen shelving rack to elevate my laptop in my home office for years.
You can even take this idea a little further by helping provide your employees with masks, gloves, hand sanitizer and other safety items to help them feel more comfortable and cared for during the pandemic. After all, part of this new reality also involves the anxiety for our health and the health of our loved ones. Acknowledging it head on can be a great way to show you care and that none of your employees are alone.

3) Honor Work From Home Challenges by Reinventing the Workday
This is already a distracting and worrisome time, then add in the fact that your employee's workspaces are makeshift and some are juggling child care and home schooling duties – perhaps even elder care responsibilities. According to Stanford Economist Nicholas Bloom, this will likely create a "productivity disaster" for firms. Instead of expecting work productivity to remain unchanged or – worse – chastising your employees for their perceived reduced engagement, show a little empathy by working with them to adjust workdays to fit their needs can really boost your company culture.
For instance, you can set a standard that all meetings will be 60 minutes or less, and take breaks every 45 minutes during longer meetings like working sessions or retreats, to give employees a break from the computer screen. You can also create standard "black out" times during the day when no meetings are allowed to be scheduled, perhaps 12 p.m. to 1 p.m., so people can actually take a proper lunch break.
Another idea for an excellent work from home perk: Add in extra, "just because" company-wide holidays to the calendar to give your employees guilt-free time to take care of their mental health. Lizz Callaway's company, for example, made the first Friday of May and June company holidays to allow workers to take care of themselves.
In fact, there are lots of ways to seize this new work from home day and make the experience impactful, as well as gentle and approachable during this time. We have some other ideas on how to make working from home more humane here.
4) Don't Forget the Importance of Fun
You can also schedule time to be dedicated to fun, as Irene Hsiao has done:
"We have online employment engagement activities—we had a Mingle Hour where we played Jeopardy and we have a Slack channel with non-related work topics where everyone posts photos and comments based on various themes/hashtags. As a boss, I also do regular ice breakers at our team meetings to keep everyone connected."
Fun can also be meaningful and help produce better work, as countless studies have shown. Consider bringing engaging experiences to your employees that also pack an educational punch. For instance, book the award-winning improv show, White Power, Black Privilege, to perform via Zoom, or plan remote workshops on topics like innovation and creativity — topics that are very tied to your company making it out of this crisis intact.
5) Focus on Connection and Enable Employees to Help Each Other
Creating more ways for you and your employees to connect with one another on a personal level—but still safely, and virtually—can increase feelings of community during this time and encourage employees to reach out to one another.
First and foremost, emphasize personal check-ins during 1:1 meetings, said HR manager Rachel Fagan: "Ask, how have the last few days been, what are the bright spots, what's taking up brain space and energy outside of work?"
Also, you can create P2P volunteer exchange networks among employees where they can volunteer to do things like read a story to colleague's young children via video once a week to give their parents a break, troubleshoot a coworker's Skype issue, and provide other means of support. Make it an easy place for employees to put up "asks" and "offers" to one another. Another fun idea is to create a good old fashioned pen-pal or "buddy" network among employees so they can send notes of encouragement, kindness, and tips on how to manage and cope through this crisis.
Beyond P2P support, supporting charities and other external organizations doing good during the crisis is another great way to bring the whole team together. Have employees donate to a charity in the name of a coworker who's passionate about a cause, or do a weekly/monthly survey and have employees vote on which charity they'd like the company to make a collective make a donation to. These sorts of initiatives encourage engagement and make employees feel like what they do—and what they value—matters to their company.
---

In this unprecedented time, when the very viability of your company may be at stake, it may seem downright irrelevant to focus on remote birthday celebrations and icebreakers. And yet, a strong company culture has been linked to better rates of productivity and retention. If and how you create great company culture from a distance may help your company flourish well into the future.

These are just a few tips for creating a more human-centered company culture during remote work. Have you come up with some ideas of your own? Share your ideas in the comments below!

Tags: