Improv Inspires Active Listening and Adaptability at a Strategic Communications Consultancy
Client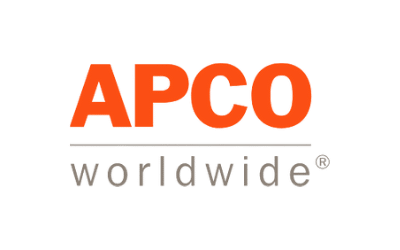 Location
Organization Type
Communications
Service
Three Custom Organizational Improv™ workshops
(#Tags)
active listening
,
client relations
,
communication
,
cross-department collaboration
,
innovation and creativity
,
leadership development
,
learning and development
,
team building
Real-World Requirements
APCO Worldwide was planning three summits: a leadership summit for Global Client Directors to nurture internal and external collaboration, a summit for senior consultants to champion active listening and career empowerment, and a Global HR team summit to proactively address human resources challenges and needs.
For each one, APCO was looking for a positive, high-energy way to kick-start what would be packed days of learning, connection, and brainstorming. They wanted something unique and memorable, with tangible takeaways participants could apply in their day-to-day work. Three custom Mindhatch Organizational Improv™ workshops fit the bill perfectly.
"I was so thrilled with how well it went. Some folks on the planning team were a little hesitant, and I had put myself out there to say 'No, this is going to be good.' And they were blown away. Everyone was blown away."
COURTNEY O'CONNELL, GLOBAL HEAD OF LEARNING & DEVELOPMENT, APCO WORLDWIDE
Insightful Experiences
The Mindhatch workshop facilitators were hand-picked for the depth of their professional and improv experience, which established their credibility right off the bat. Since APCO does a lot of consulting themselves, they know expertise when they see it.
"I've spent a lot of time in training and dev and keynoting. Jess and Kate are two of the most skilled presenters I've seen. Their energy really matched the group well. They did a phenomenal job."
COURTNEY O'CONNELL, GLOBAL HEAD OF LEARNING & DEVELOPMENT, APCO WORLDWIDE
At the leadership summit workshop, Jess and Kate kicked things off with a high-energy improv activity, introducing inclusive brainstorming concepts like "Yes, and."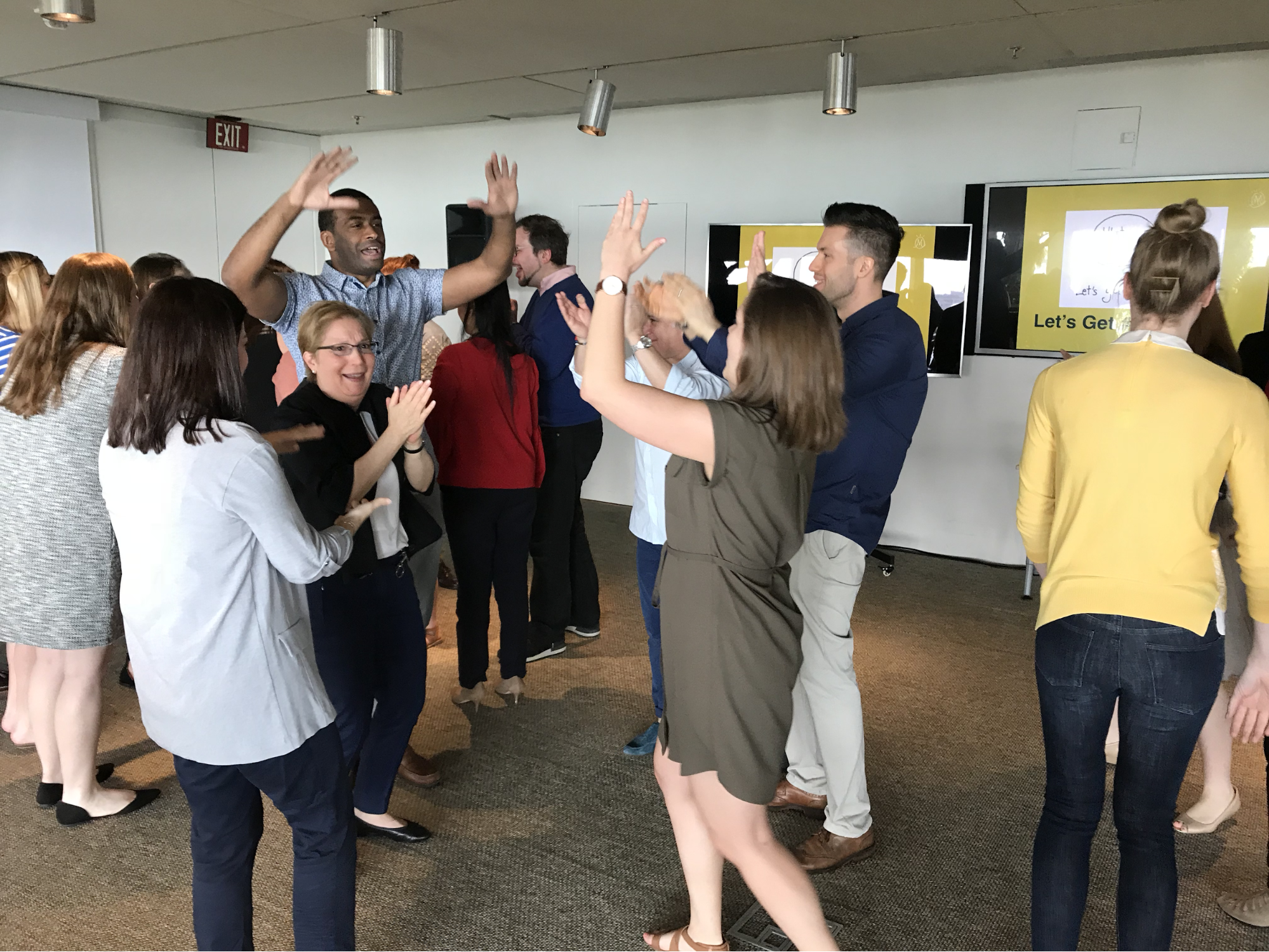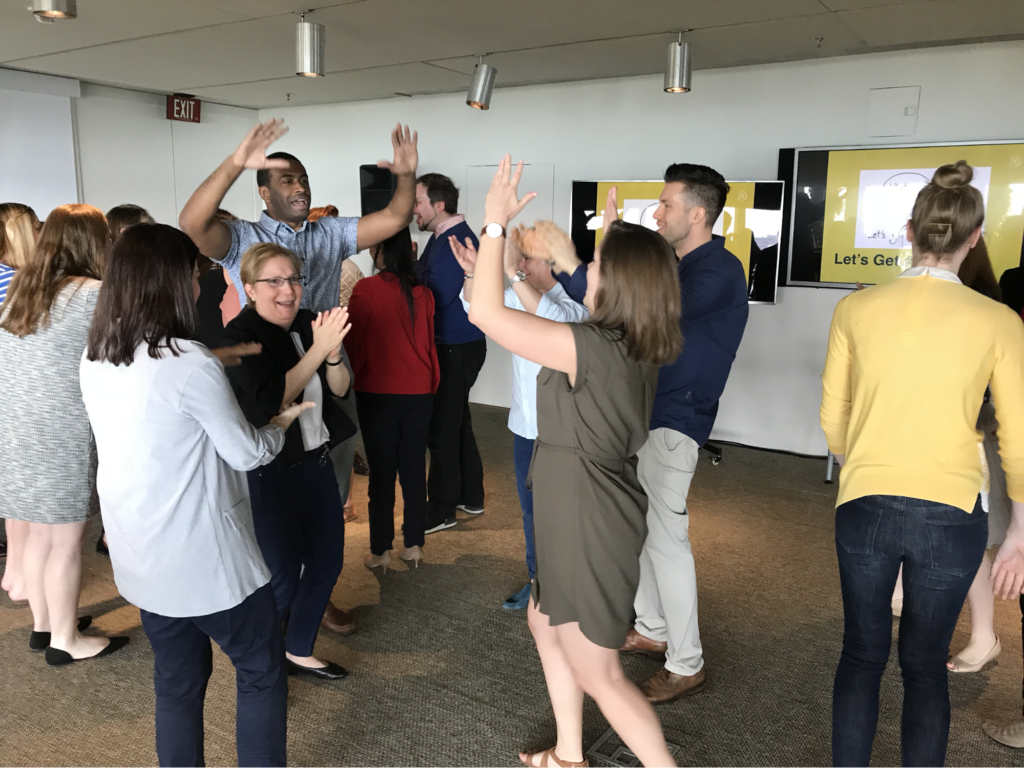 Throughout the workshop, we interspersed participatory, out-of-your-seats activities like Squirrel, Nut, Tree, Five Things, and Sound and Motion, and included plenty of time so participants could pair up, process their experience, and absorb what they were learning, for longer lasting effect.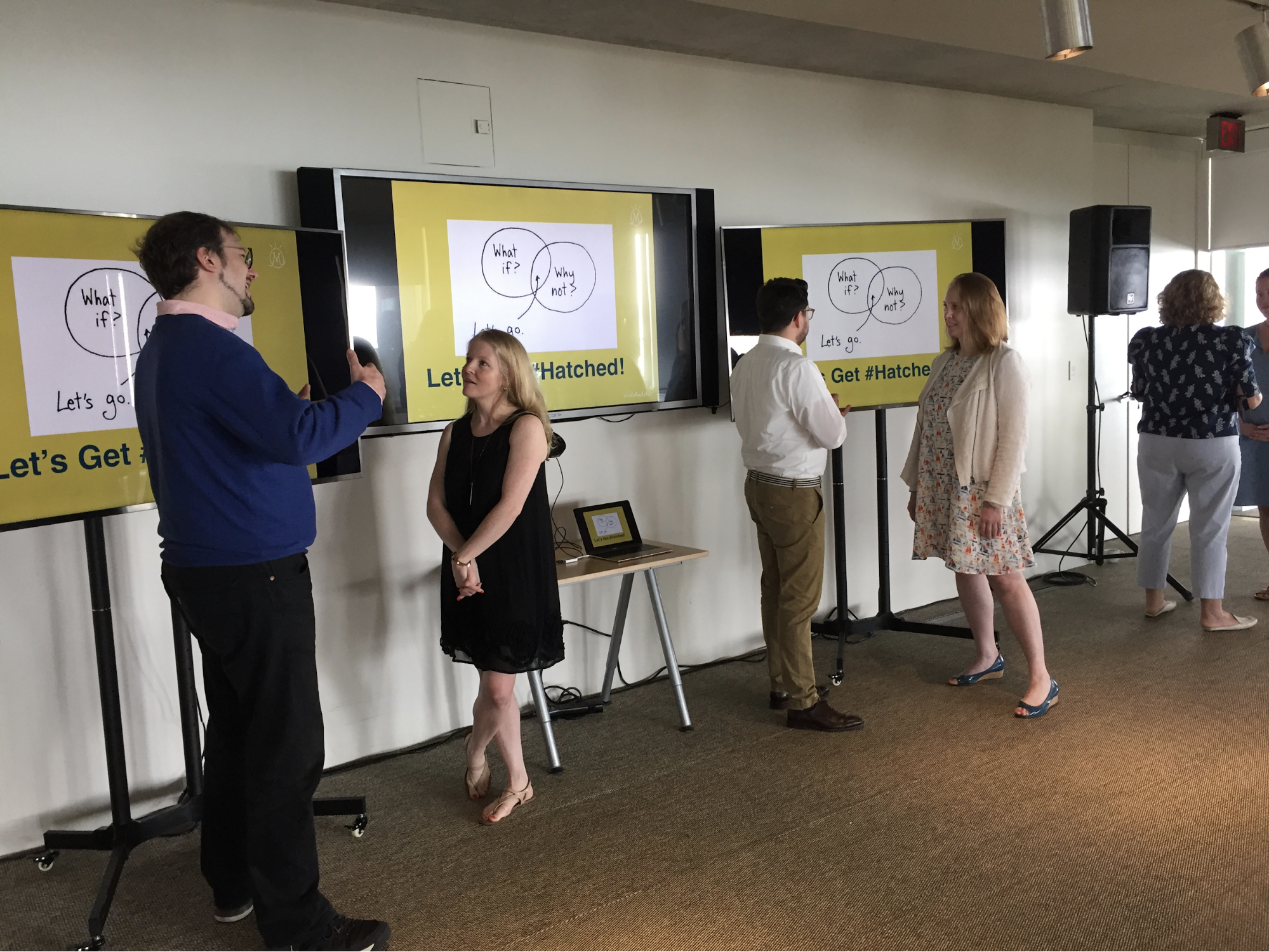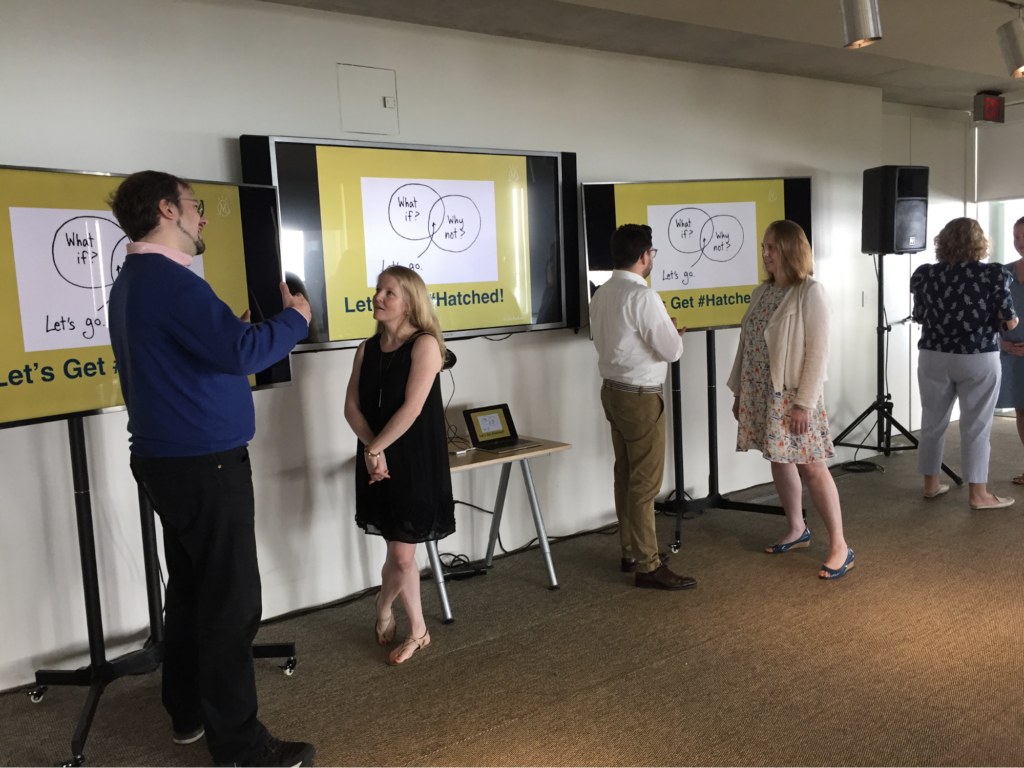 Inspired Results
APCO's leadership summit workshop organizer had correctly predicted that "Yes, and" would be "a thing." The simple technique of building on others' ideas with "Yes, and…" instead of shutting them down with "Yes, but…" was a powerful takeaway that helped teams remove barriers to sharing ideas freely.
But even she was surprised by how much the participants took away from the active listening exercise. Active listening was an important overall priority, and she particularly appreciated how the facilitators connected this fundamental skill to client communication. Participants learned how to put active listening skills into practice by using their client's own words and phrasing to get at their actual pain points and problems.
A key account leader had struggled with creativity, adaptability, and lack of structure in the past. But she came to the summit with an open mind, committed to really putting herself out there. Her experience turned out to be so positive that she has since signed up for after-work improv classes to deepen her understanding of improvisational skills and mindsets! Mindhatch was only too happy to provide her with class recommendations in her city.
At the end of each programming-packed summit, the APCO planning team asked each attendee to reflect on their experience and identify one action item they were walking away with. APCO couldn't believe how many responders mentioned the improv sessions! The organizers report that their offices are now filled with improv ambassadors, eager to try out all the exercises they learned with their teams.
"Not one person was like, 'Eh, it wasn't for me.'"
COURTNEY O'CONNELL, GLOBAL HEAD OF LEARNING & DEVELOPMENT, APCO WORLDWIDE
Mindhatch Moments
Did the session meet your objectives?
"Everything and more."
"I brought a pack of FIVE THINGS CARDS to Portland and played it, and it was GREAT."
"If you don't 'Yes, and' people's ideas, they won't bring their best ideas."