Organizational Improv™ Opens Boundless Opportunities for a Client-Focused Creative Agency
Client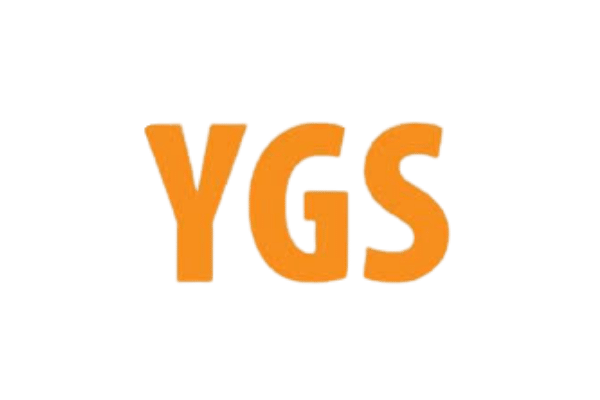 Location
Organization Type
Creative agency
Service
A series of custom-branded Organizational Improv™ workshops
(#Tags)
client relations
,
communication
,
creative problem-solving
,
innovation and creativity
,
marketing and business development
,
professional development
Real-World Requirements
The YGS Group prides itself on creating efficient solutions for everything their clients need—from compelling design, content, and marketing strategies to innovative printing and technology solutions. YGS wanted to demonstrate standout creativity and innovation to its clients, strengthening relationships and cultivating fresh business development opportunities in the process.
In close collaboration with YGS, Mindhatch developed and facilitated a custom-branded improv workshop experience, called "Boundless," for current and prospective clients. We designed the Boundless curriculum, tested it out with YGS staff, gathered feedback, and made refinements.
We held the first sessions—immersive 3-hour workshops—for YGS clients in the Washington, DC area. We also adapted the curriculum into a 1-hour "taster" version offered at the ASAE and Great Ideas conferences, which YGS cosponsored.
The Boundless workshops introduced the core concepts of successful improv: teamwork, innovation, creative problem-solving, and collaboration. The goal was for participants to uncover new insights that would positively impact both day-to-day work and long-term strategic goals.
Each workshop was led by our highly trained improv teacher, who has worked with the greats at legendary comedy venues like Upright Citizen Brigade and Second City.
"The facilitator was fantastic. Friendly, energetic, and enthusiastic. Great presenter and motivator."
RITA, WORKSHOP PARTICIPANT
Insightful Experiences
We started with some physical improv exercises to set the tone and get everyone warmed up, actively listening, and engaged, while also getting out of their comfort zones. Then, we led participants through a silent mirroring game to focus on observation and communication, followed by a series of improv exercises designed to activate teamwork, adaptability, brainstorming, and situational response.
"I loved the informal, safe, creative ways these important concepts were 'taught' to us. Being active in body and mind—without necessarily knowing upfront why—made the learning much tighter, more intuitive, and hopefully easier to recall and use in my day-to-day interactions."
MICHIKO, WORKSHOP PARTICIPANT
Throughout the Boundless experience, participants learned the importance of listening, play, and embracing experimentation while offering mutual support. Keeping the setting creative and nonjudgmental helped participants internalize that adaptability and failure are necessary for success—an insight that can be particularly valuable during times of challenge and change.
Inspired Results
The feedback was overwhelmingly positive. Participants reported that the workshops sparked open-mindedness and intellectual flexibility and inspired new insights about their businesses, teams, and careers.
"It's hard to learn a new way to approach something when you're 'in' that thing all the time. This experience allowed me to explore other options without the pressure of just getting that thing done."
ANN, WORKSHOP PARTICIPANT
Workshop attendees report they're better able to take a step back, listen, see the bigger picture, and communicate collaboratively.
"It was a good reminder about the importance of trust, creativity, and collaboration in the workplace—and it also gave us some tools to take back to our jobs to encourage these behaviors."
GINA, WORKSHOP PARTICIPANT
The workshops helped YGS build deeper relationships with its clients. With new insights into clients' needs and challenges, YGS will be able to deliver better service in the future. Many participants have already reached out about finding even more ways to apply the lessons they learned going forward, and YGS is crafting services with those particular concerns in mind.
For YGS, all kinds of new doors are now opening to creative and problem-solving partnerships with its clients. As a direct result of the Mindhatch workshops, YGS is already collaborating on 20 new business opportunities… and counting!
Mindhatch Moments
100% of workshop attendees found them to be effective for professional development.
After the workshop, participants reported feeling entertained, energized, inspired, open-minded, focused, creative, and courageous.

"Improvisation is the art of being okay with not knowing exactly what you're doing at each given moment."