Design Thinking Pays Dividends for a Credit Union Investing in Innovation
Client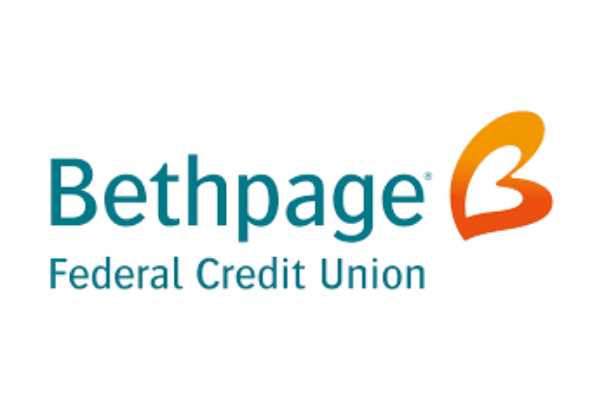 Location
Organization Type
Financial Services
Service
Two-day workshop Design Thinking: 101 + Design Thinking: Application
(#Tags)
cross-department collaboration
,
Design Thinking
,
innovation and creativity
,
learning and development
,
vision and values
Real-World Requirements
As an organization, Bethpage Federal Credit Union had recently added "Innovation" to its core values. They wanted a top-notch, yet cost-efficient training experience to immerse team members in design thinking methods, with the goal of making innovation more actionable and breaking down silos for increased collaboration.
Bethpage has a robust Learning & Development department, and training is one of the most important investments the organization makes in its employees. A few leaders had previous experience with design thinking and thought Bethpage could benefit from its cognitive, strategic, practical approach to innovation. They lacked formal instruction, however, and wanted to make sure they delivered the training in the most effective way.
Mindhatch put together a 2-day "learn by doing" experience to introduce design thinking through creative exercises and then apply the techniques to a real-world business problem.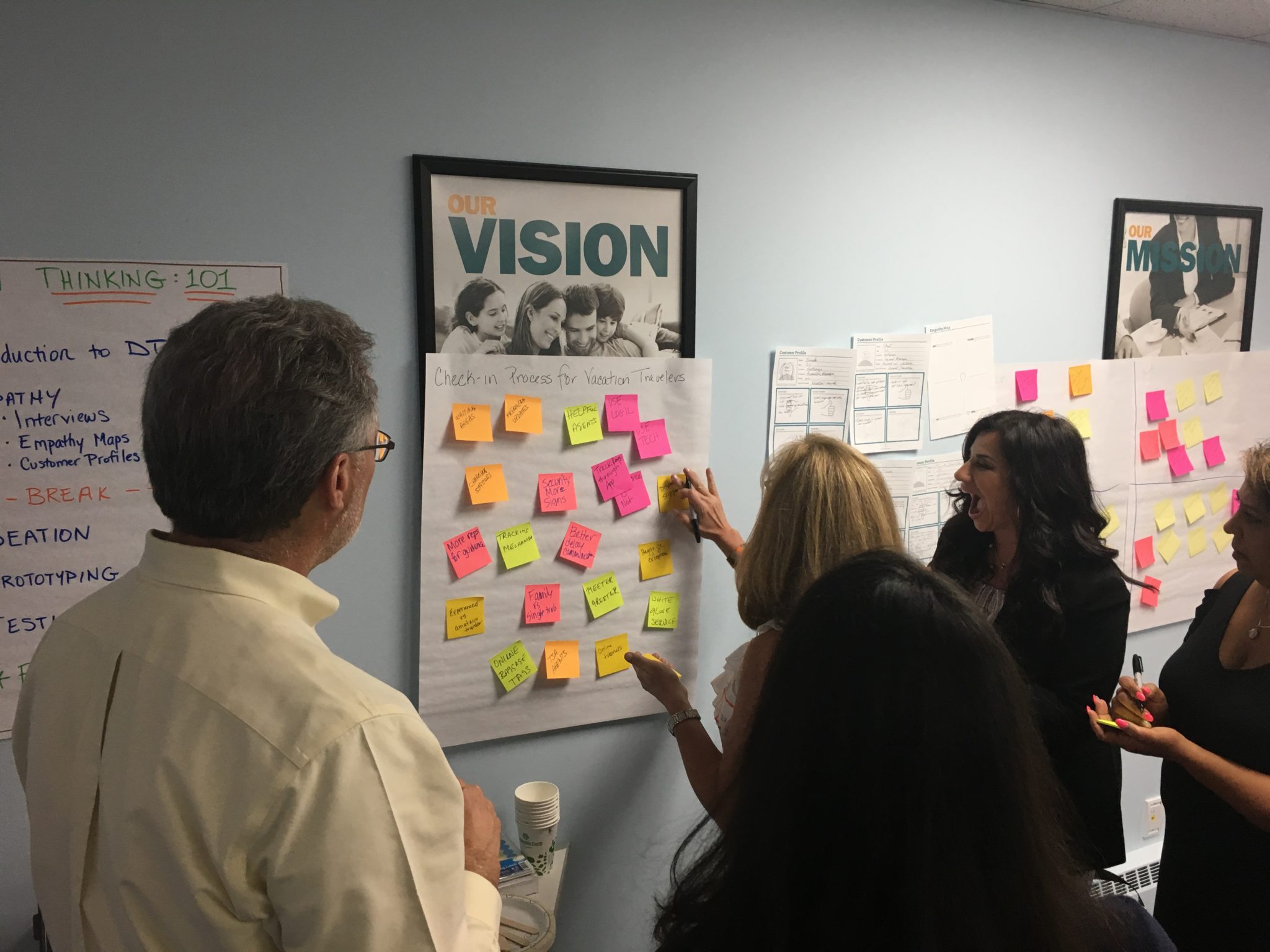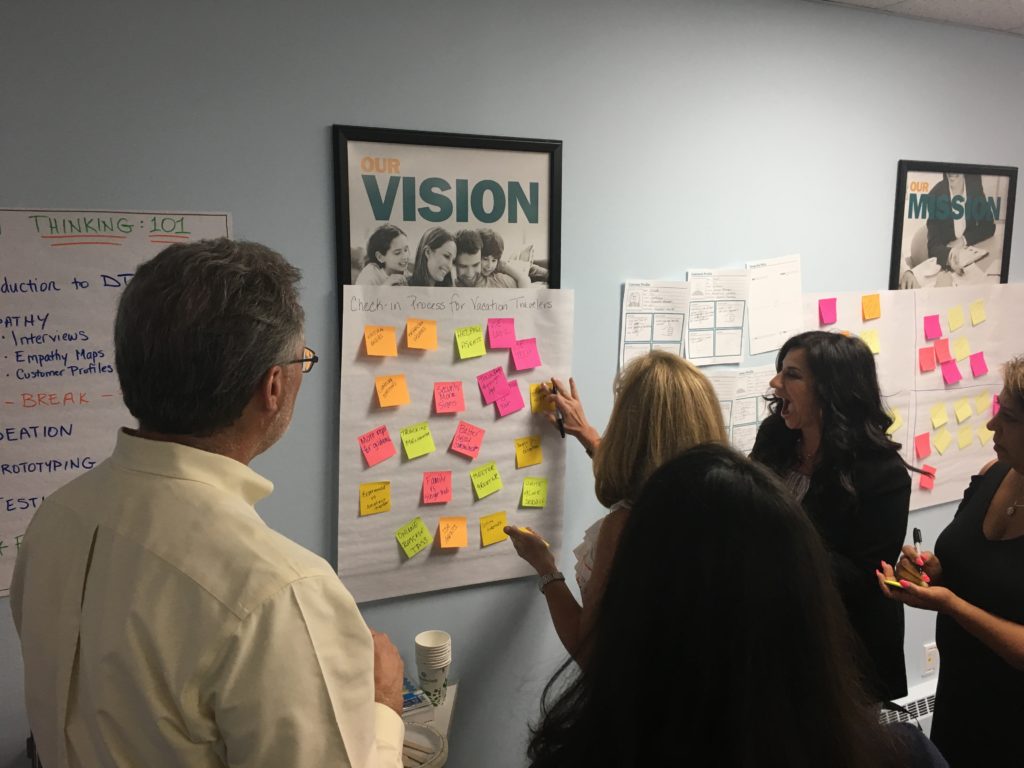 Insightful Experiences
On Day 1, we gathered 20 members of the Bethpage team to introduce the fundamentals of design thinking in our fast-paced, experiential Design Thinking: 101 workshop. We covered key concepts of human-centered design and how to find the intersection of customer desirability, technological feasibility, and business viability. We kicked off each design thinking activity with an Organizational Improv™ exercise to establish the right mindset for things like customer empathy, ideation, and prototyping.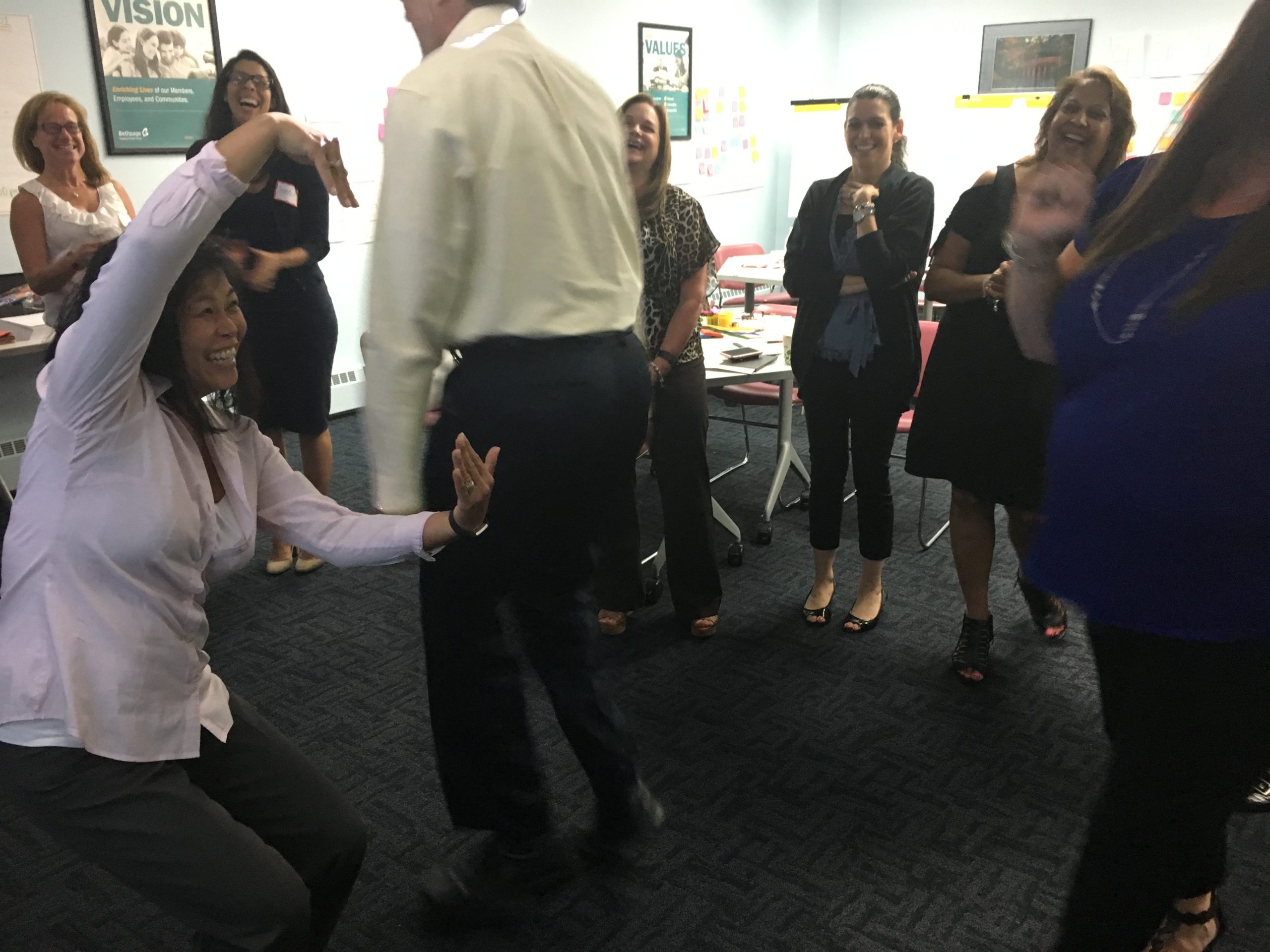 We kept the creative juices flowing by working in teams and applying each phase of the design thinking process (Empathize, Define, Ideate, Prototype, Test) to the challenge of improving the experience of airplane travel—a topic everyone has strong opinions on, we find!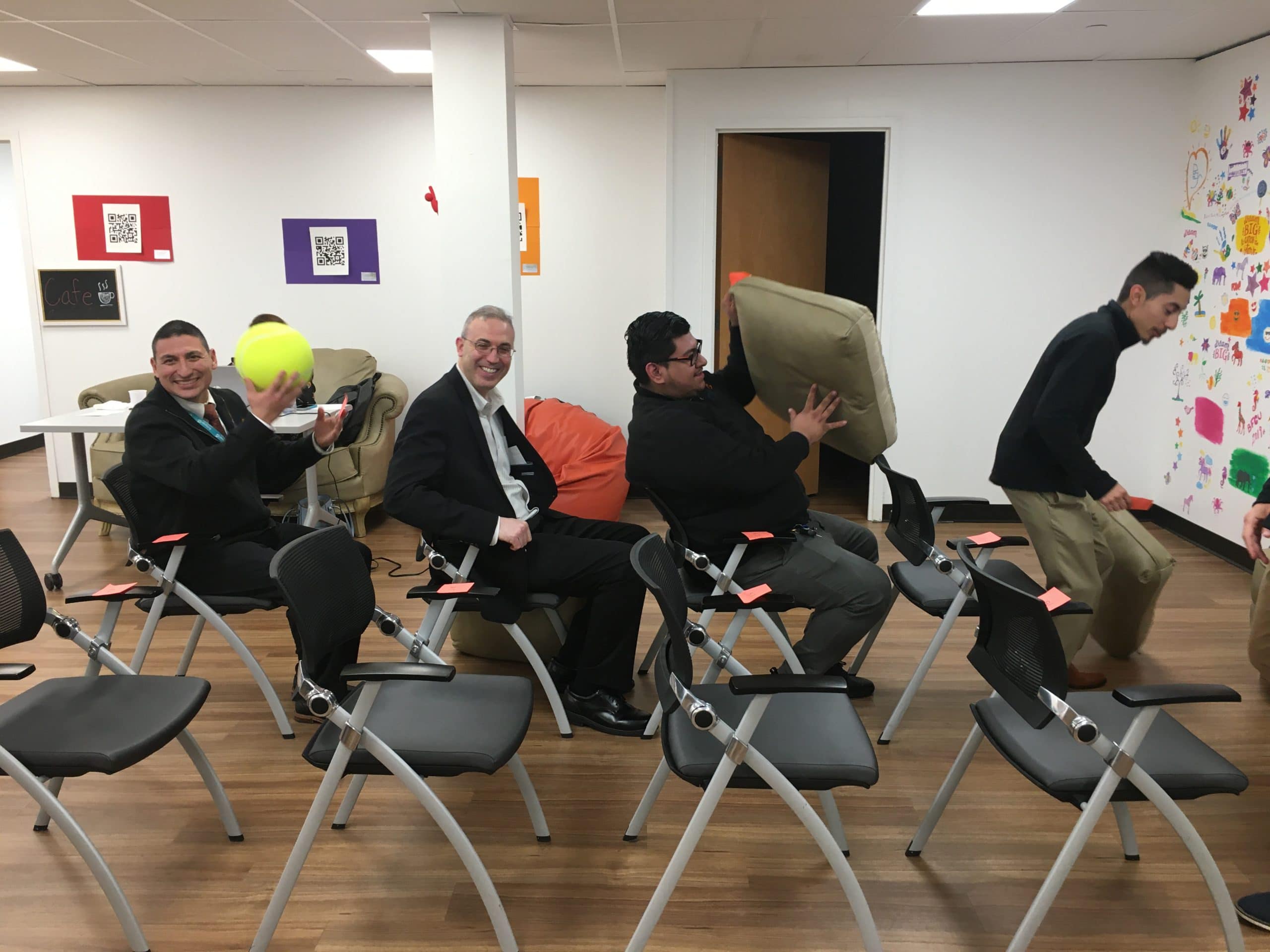 During the airplane exercise, participants got hands-on experience with core design thinking methods as they explored different ways to gather customer feedback, practiced interviewing each other, and learned how to create empathy maps and customer profiles. They used the information they gathered for some rapid brainstorming, prototyping, and testing to identify the most viable and customer-friendly solutions.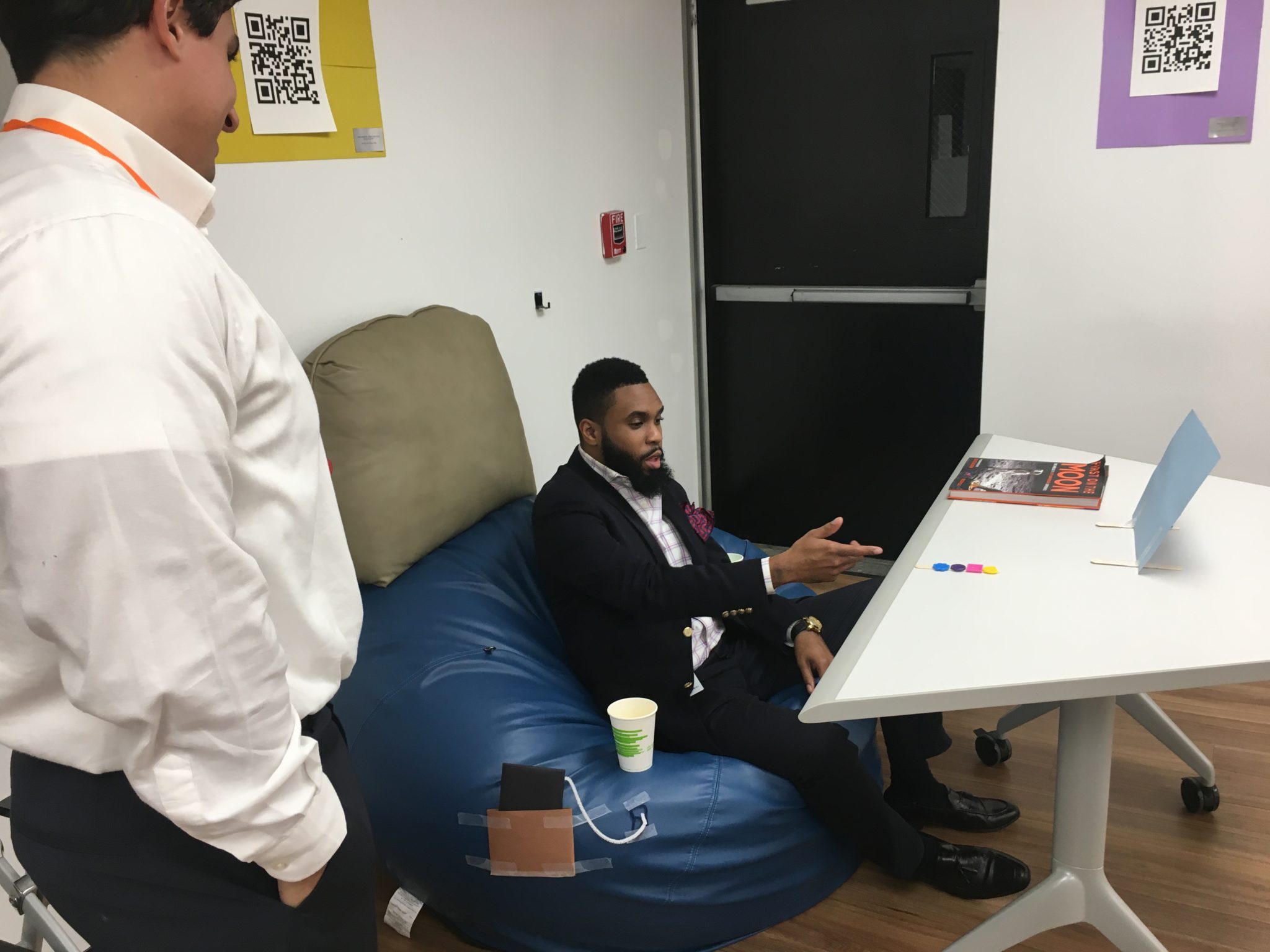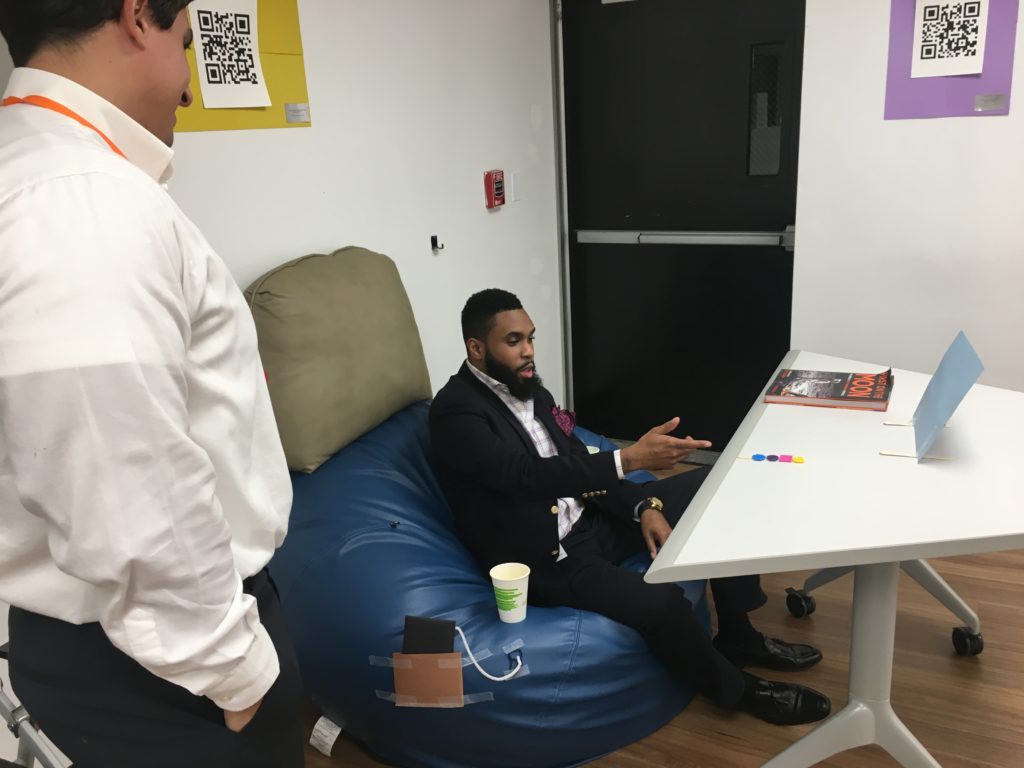 On Day 2, the group applied what they had learned on Day 1 to an internal business challenge: collaborating on a redesign of the company's employee recognition system. We reviewed the fundamentals of design thinking, and participants put them into action by interviewing actual customers, including fellow employees who weren't part of the training. Throughout the day they were able to try out an array of human-centered design tools and dive deep into the Empathize, Define, and Ideate phases.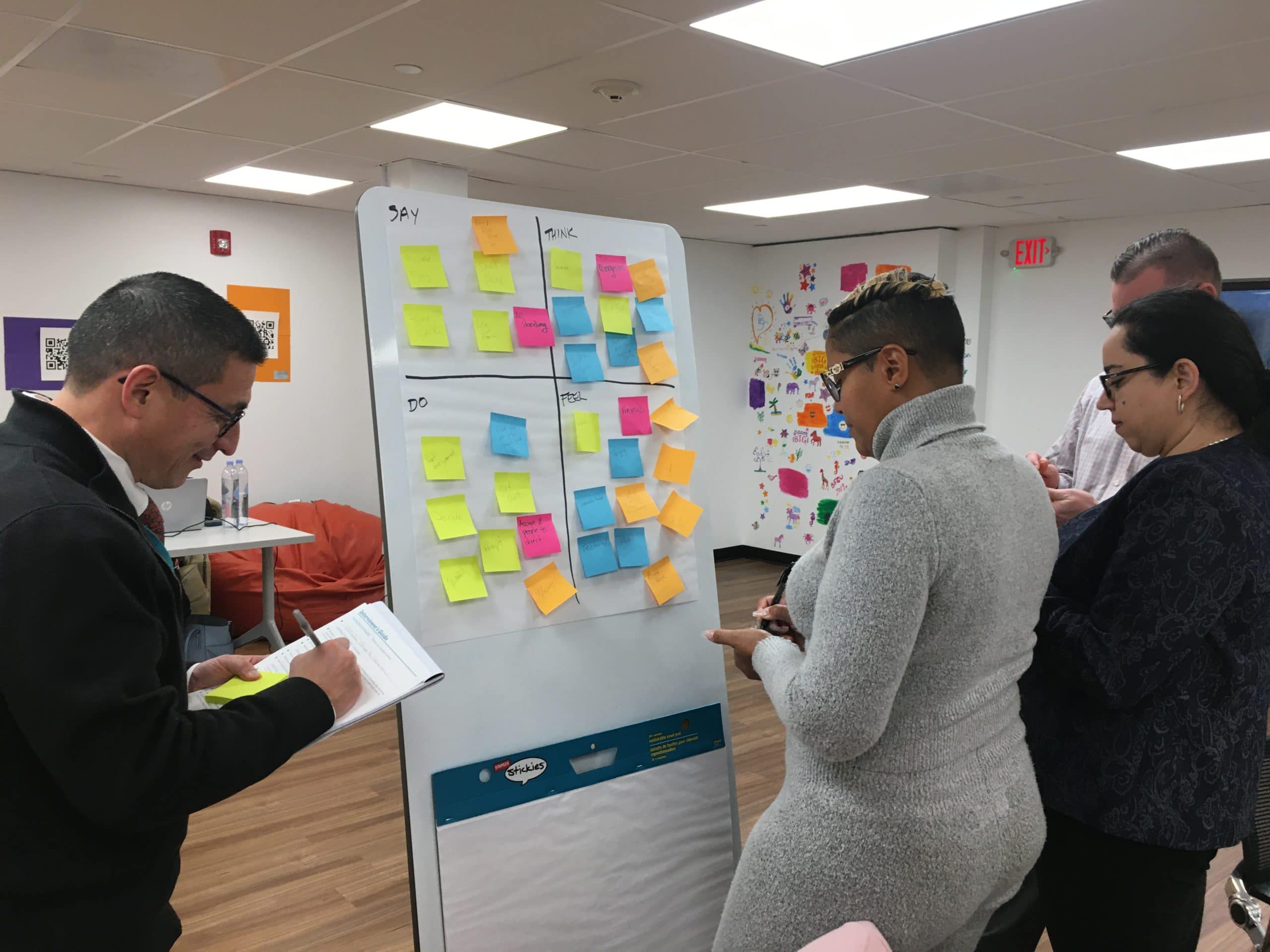 "The setup with two separate days is key because on the first day you do it in a safe space, and you're learning something outside of your industry. The next day we had something article to apply it to. That model is very, very good—it's part of why people are wanting to use [design thinking] right away in their work, because they got to see the practical application."
– DIANE KRIEGER, AVP HR/LEARNING & DEVELOPMENT, BETHPAGE FEDERAL CREDIT UNION
Inspired Results
The team came away energized and excited, actively discussing how they could use the techniques they learned to gather richer feedback, collaborate creatively, and envision more effective, needs-based solutions. 
They applied their learnings right away to a planned update to the HR performance management system, zeroing in on the problems they discovered in their Day 2 interviews. They pinpointed the issues, like siloing between teams, that were inhibiting empowerment, prioritization, and proactive idea sharing. 
The design thinking techniques also provided timely inspiration to a corporate strategy leader recently tasked with starting the Bethpage Innovation Lab. The initial 2-day experience was so well received that Bethpage has invited Mindhatch back for three more workshops since, including one in the resulting new Innovation Lab!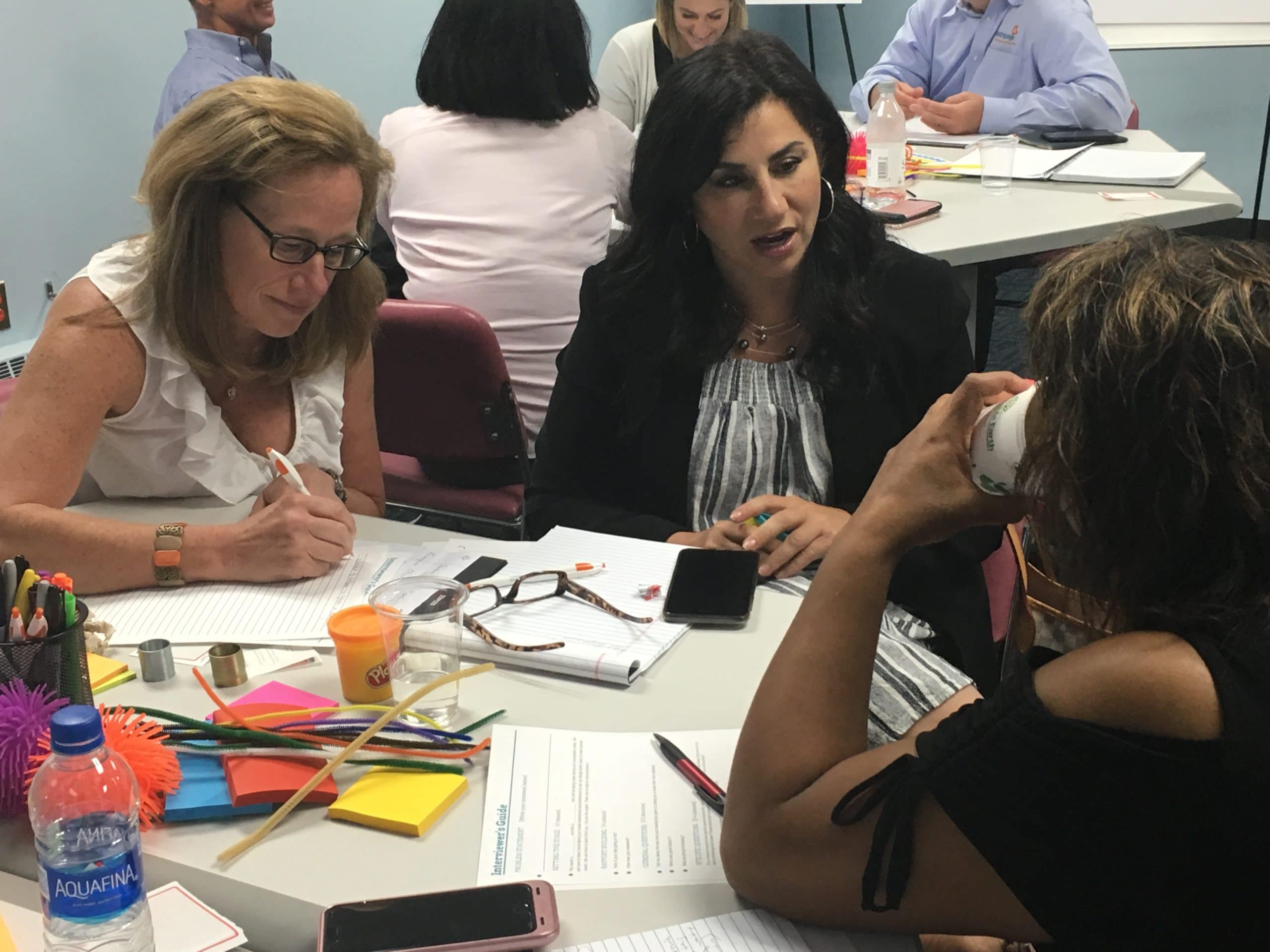 "I was blown away. I thought the workshop was excellent, and I see application for it almost everywhere. It was received so well—not one person walked out wondering why they did that for the past two days. Everyone is trying to apply it from their own perspective. People were seeking me out to tell me how good it was!"
– DIANE KRIEGER, AVP HR/LEARNING & DEVELOPMENT, BETHPAGE FEDERAL CREDIT UNION
Mindhatch Moments
To what extent did the completed project meet expectations and objectives, and achieve desired outcomes?
"Exceeded expectations."
What didn't work?
"I honestly can't think of anything. Seriously I can't."
Would you work with Mindhatch again?
"Definitely, sign me up!"
"Everything is said for a reason, and matters to the person saying it."