Last month marked one year of George Floyd's murder and the mass protests that ensued against police brutality, state violence, and White supremacy. Over the last year, Social Media was flooded with numerous posts calling out inequitable workplace practices and harmful organizational cultures. Many leaders in corporate America were forced to reckon with their biases and their White dominant organizational cultures because people had had enough. Everyone wanted concrete action, not just perfunctory commitments to diversity, equity, and inclusion (DEI). People demanded organizations seriously pay attention to the experiences of employees of color in their own workplaces and understand how current organizational practices can be directly traced back to colonization and slavery. There was a profound realization among leadership that everything is political and that business and politics cannot be seen and understood as separate/disparate entities.
As much of corporate America finally took a public stance and condemned systemic racism and White supremacy, Mindhatch observed that many organizations were themselves asking foundational questions like: Where should we begin? How can we support our employees of color? How can we foster DEI in our workplaces?
Despite a year of robust DEI conversations, we are disappointed to observe and hear from our peers that many organizations haven't yet tackled these fundamental questions and still struggle to walk the talk. 
We at Mindhatch deeply believe that diversity, equity, inclusion, and belonging are essential to workplace innovation and creativity. Impactful diversity and equity work requires us to center the voices of marginalized people and make a lifelong commitment to listening, empathy, unlearning, and re-learning. In this spirit, Mindhatch posed the following questions to 5 leading diversity, equity, and inclusion (DEI) experts:
What is one thing that businesses, organizations, and companies should do to get started on diversity, equity, and inclusion (DEI) work? 
Talisa "Tali" Lavarry, Founder of Yum Yum Morale, author of Confessions From Your Token Black Colleague, and DEI practitioner, suggests companies start by conducting an equity audit. According to Tali, "When Business Leaders know where they stand, they are able to apply their time, efforts, and resources to the specific areas where they are mostly needed. In addition to understanding where they stand, I believe that Business Leaders should work to ensure that they can honestly say that they are Anti-Racist."
Aparna Rae, Founder and Principal Consultant at Moving Beyond, also recommends companies and organizations to start from a data informed perspective. Aparna says, "Before investing thousands (or possibly millions) in strategy and training – collect some data on employee experience of the company, leaders, co-workers, and managers, as well as their perceptions towards fairness of opportunity and growth.  You will never regret starting from a data-informed place."
Similarly, Fleur Larsen, Founder and Facilitator at Fleur Larsen Facilitation, invites organizations and companies to look inward and pay attention to our own biases and internalized understandings of Whiteness. Fleur says, "If the company/organization is a White led and majority White staff, it's useful to first come to terms with your own racial bias. Since we know that all humans have biases, that we have all been socialized into believing harmful things about others because of the way structural racism operates and sets people up, then we can start figuring out how to manage our biases and racism (as White people) instead of pretending we don't have any."
Kim "Kimfer" Flanery-Rye, Founder & Diversity, Equity, Inclusion and Culture Consultant at MyKimisms, added to this conversation by reminding us that DEI work must not be relegated to one person in the organization, but rather everyone should participate in it. Everyone should have a stake in it, not just the employees of color. According to Kimfer, it is essential to align as a leadership team and recognize that "DEI is more than a side project, cannot be owned by one DEI person, but is part of the integrated business strategy that expands to people, brands, and internal processes within the company to build culture."
Now that we have learned a few different perspectives about how to get started, it is also important to watch out for pitfalls and frequently occurring challenges so your organization can be better prepared to address and tackle them.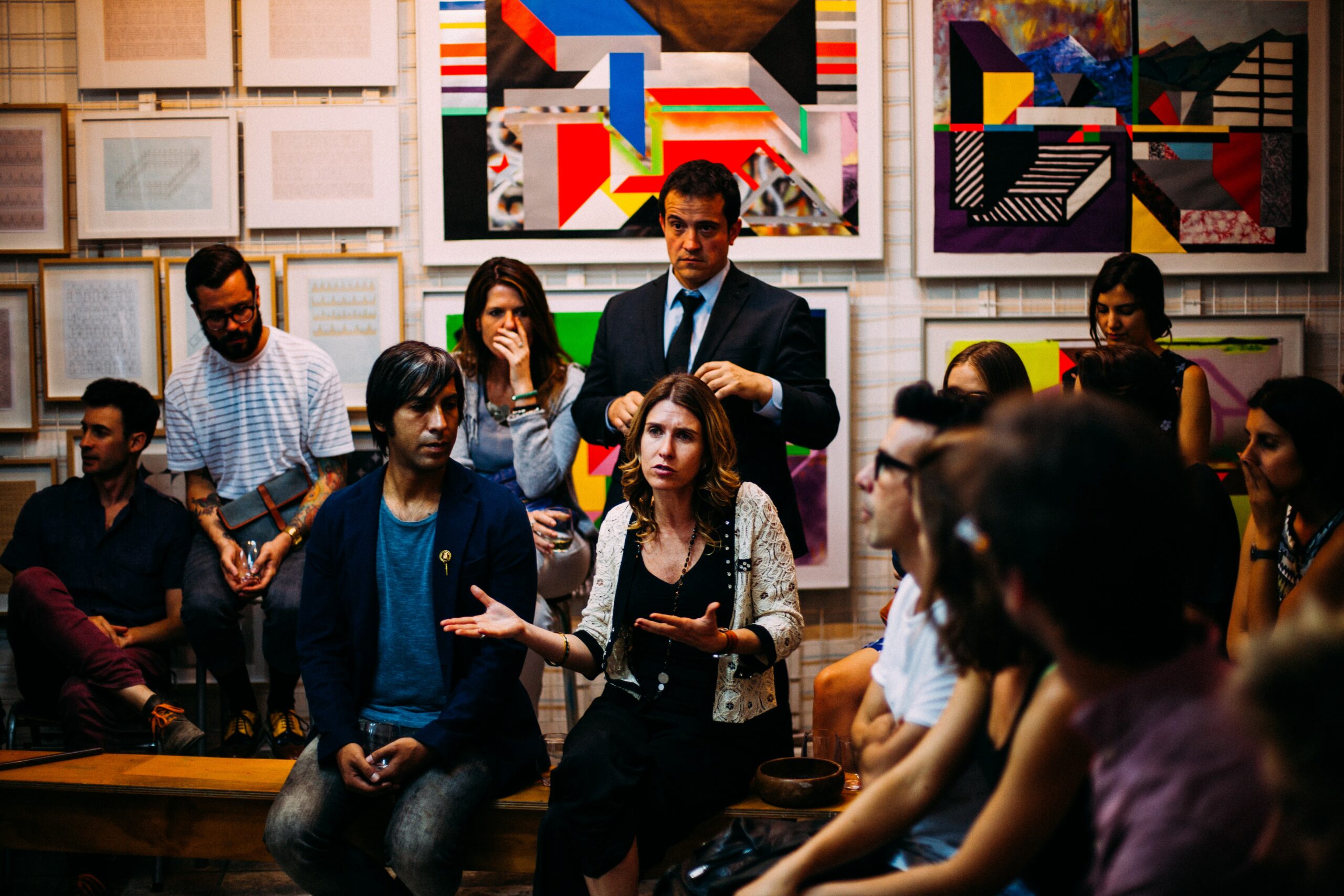 What is the biggest/most frequent challenge or issue that businesses or organizations experience when doing DEI work with their team/staff? 
Jo Burkholder, Founder and Principal Consultant at Terra Firma Cultural, noted that many companies frequently employ the ineffective and flawed "add diversity and stir" approach. Jo says, "They (companies and organizations) want to harvest the power of diversity for their organization, but they want it to come with little effort, no discomfort, and minimal cost." Jo likens creating an equitable organizational culture to cultivating a garden and says, "there is going to be some hard work at every level and a whole lot of time to put in before companies get to where they want to be."
Tali mentioned that she frequently encounters companies that engage in DEI with cookie-cutter approaches. She says, "They (companies) believe that they understand what is actually going on when the truth of the matter is their beliefs are laced in unconscious biases. It's unfortunate that I meet so many people that claim to support or even teach DEI that literally feel uncomfortable when I suggest an audit that would allow me to get to the core of the issues. So many times, they push back claiming to know the issues while asking if we can simply do a training." 
Aparna says fear is the biggest challenge that organizations experience when doing DEI work. In Aparna's experience, "Fear of uncovering root causes to culture challenges, fear of change, fear from employees/leaders with privilege about having to share the stage, fear that the data will show them they aren't as woke as they think they are, fear of saying or doing the wrong thing" cripple many organizations from truly challenging the status quo and committing to creating an equitable workplace culture. 
Without naming, acknowledging, and addressing the biases that inform our understanding and dictate our decisions, organizations will be engaging in ineffective and harmful diversity training at worst and performative equity at best. No real organizational change will come from this. 

What is one resource you would recommend to non-DEI experts?
Kimfer recommends using A Questioning Frame of Mind by the Smithsonian National Museum of African American History and Culture to talk about race at the workplace and with friends and family. 
Fleur suggests listening to the Seeing White podcast as it provides a historical understanding of race in America and deep dives into questions like: What does Whiteness mean? Who benefits from Whiteness?
NPR's Hidden Brain podcast is Aparna's secret DEI learning tool! The Hidden Brain podcast uses storytelling to help people better understand themselves and the world. 
Tali suggests reading the book that she authored, Confessions From Your Token Black Colleague. In the book, Tali shares her personal experiences with discrimination and racism at corporations and provides compelling and real strategies to create an equitable and anti-racist workplace. 
What is one piece of advice you would give to businesses, organizations, and companies that are just getting started with DEI?
Aparna's key advice to companies and businesses is: "You're training to run a marathon, it's not going to be easy, but it'll be worth it in the long run (no pun intended)."
Fleur suggests weaving "DEI into existing work and company values."
Kimfer asks everyone to reflect on these questions: "Who are you doing it for? Are you making that decision to protect you or those who need protection? By saying or not saying, doing or not doing, is it causing more harm?"
Jo reminds companies to focus on sustainable diversity and says, "Creating the equity and inclusion that sustains diversity and really allows it to flourish almost always means changing the ways those of us steeped in the dominant culture operate both in and out of work. You can start working on those shifts long before your organization starts to recruit the diversity it aspires to sustain.  In short, don't wait "until you are ready," just dig in."
Tali's suggestion is to conduct an equity audit of your company or business. 

What are the most innovative and/or unorthodox DEI methods, activities, tools, or programs you have seen and/or used?
For Aparna, "Identity based caucusing, not just by race/ethnicity but other categories as well – gender, age, disability, sexual orientation" is an innovative method of creating space for "historically marginalized groups to have a breather, while investing in shared learning with the privileged group."
Jo says, "There is a particular workshop I love to run that focuses on empathy, connection, and awareness in a way that has been scientifically shown to break down interracial and intercultural barriers which in turn allows people to be more open to systemic changes. As DEI work goes, it is unorthodox because it makes no direct reference to race or other dimensions of diversity, but still effectively breaks down barriers."
Kimfer shared a video that she thinks effectively showcases microaggressions in an absurd and unorthodox way. 
Tali enjoys "seeing people go through simulated experiences and tours." Tali says, "I also believe that anything that allows people to tap into their empathy has a good chance of initiating real change."
*****
Mindhatch aligns closely with the perspectives shared by these 5 DEI leaders, and we believe that practicing and applying their suggestions and recommendations will help your organization build a more inclusive and equitable – and innovative – workplace. Additionally, we urge organizations to move beyond a "business case" for diversity. A Harvard Business Review article critiques the dated "business case" argument and says:
"Why should anyone need an economic rationale for affirming the agency and dignity of any group of human beings? If company profits come at the price of our humanity, they are costing us too much. And if diversity initiatives fail to reckon with that trade-off, they will amount to little more than rearranging the deck chairs on a sinking ship."
By committing to consistent, reflective, honest, and long term DEI work, you will reap a plethora of benefits–enhanced innovation, meaningful collaboration, an abundance mindset, greater employee retention, and better overall company resilience. 
We are once again at a critical juncture in our history. The stakes are high, and the responsibility to create an equitable and inclusive organizational culture is urgent. We must challenge the status quo and build an organizational culture, where differences are understood and fostered in deep, meaningful, and serious ways so marginalized people can bring their unassimilated and complete selves to the workplace.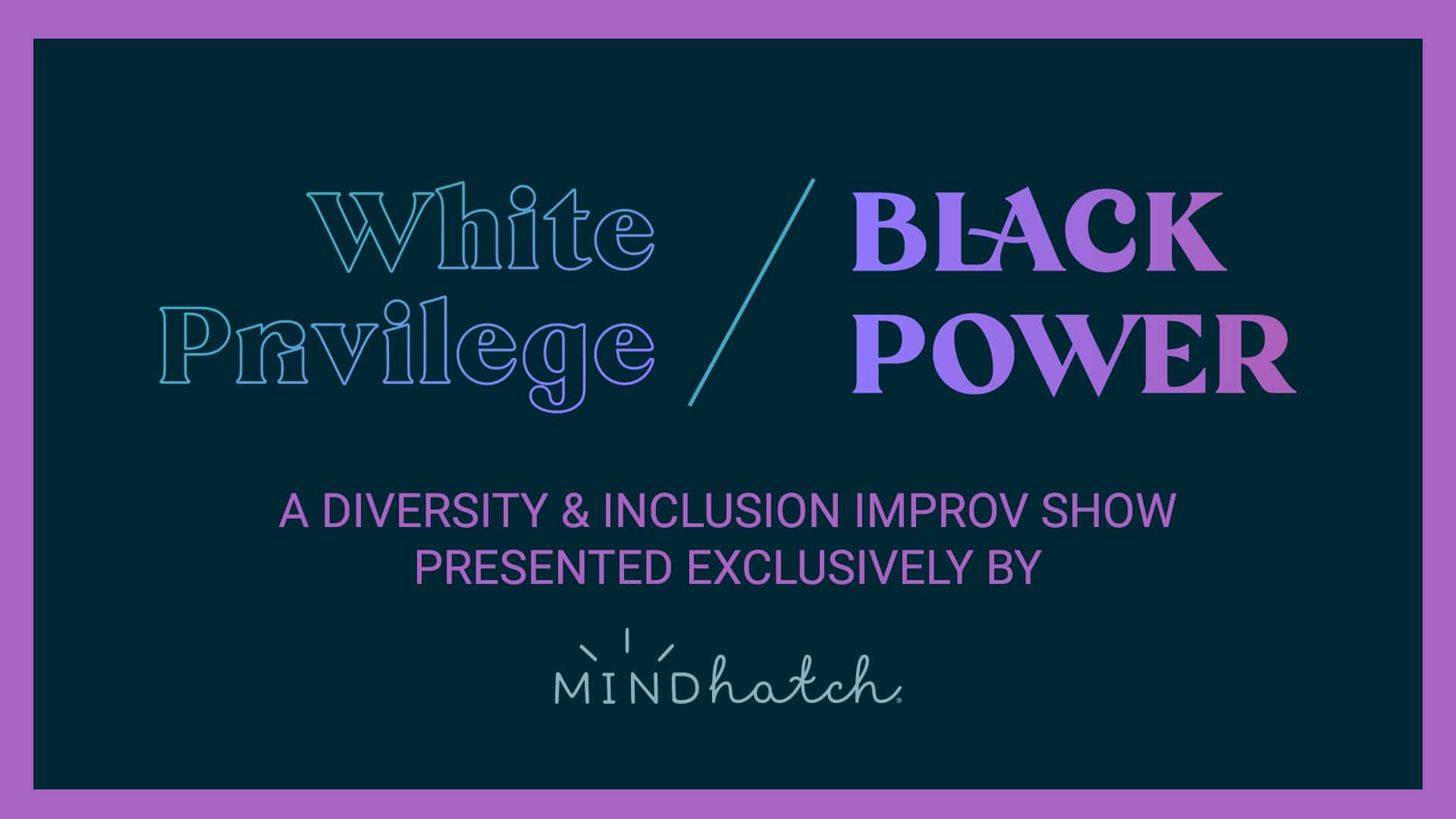 Tags: