Hiring & Screening Job Candidates the Improv Way
Resumes only tell part of the story. It's difficult to tell if a candidate has the right "soft" and emotional skills to succeed and deliver value to your company.
How do you know if a candidate is: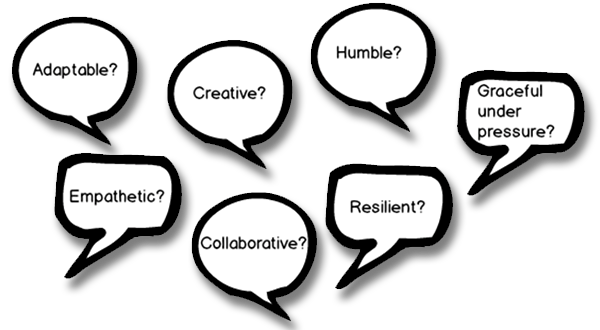 These qualities are challenging to evaluate in a typical one-on-one or group interview.
Because improvisation trades in these skills, a group interview using improv games and activities is an effective way to learn how candidates stack up. In an improv-based interview, applicants have no choice but to be themselves as they go through activities specially designed to uncover their true colors. You see them unrehearsed and unedited, closer to how they would be in the office day-to-day.
We'll customize the assessment process to your company's values and desired competencies. You'll receive a skills report about each candidate. Each improv interview can have multiple candidates for the same position, or candidates for different positions across the organization.