According to the World Economic Forum's report on the Future of Jobs, creativity will become one of the top three skills that companies will look for in their employees by 2020.
This landmark report, which polled chief human resources and strategy officers from leading global employers, predicts a massive shift in the way teams will work. Whereas historically team management, negotiation, and quality control all ranked above creativity, now it's clear that the future economy will depend more heavily than ever before on human intelligence and innovation – skills that cannot easily be automated or outsourced.
New skills require new approaches to corporate training and professional development, and forward-looking companies are testing out new ways of bringing out creativity in their employees.
As a result, some pioneering organizations are giving unconventional training tools a try — including organizational improv.
Organizational improv, as we call it, is a form of corporate training that uses activities and concepts from improvisational comedy as a training approach to develop creative skills, mindsets, and leadership capacity.
While you might think these activities are just fun and games or mere replacements for played-out happy hours, this type of training is incredibly useful when you want to get your team to try new things, collaborate across silos, think creatively, and come up with the most innovative solutions.
Let's take a look at how and why three very different organizations have used organizational improv to improve their workplaces.
1. The Office of the Secretary of Defense Uses Organizational Improv to Engage The Rank-and-File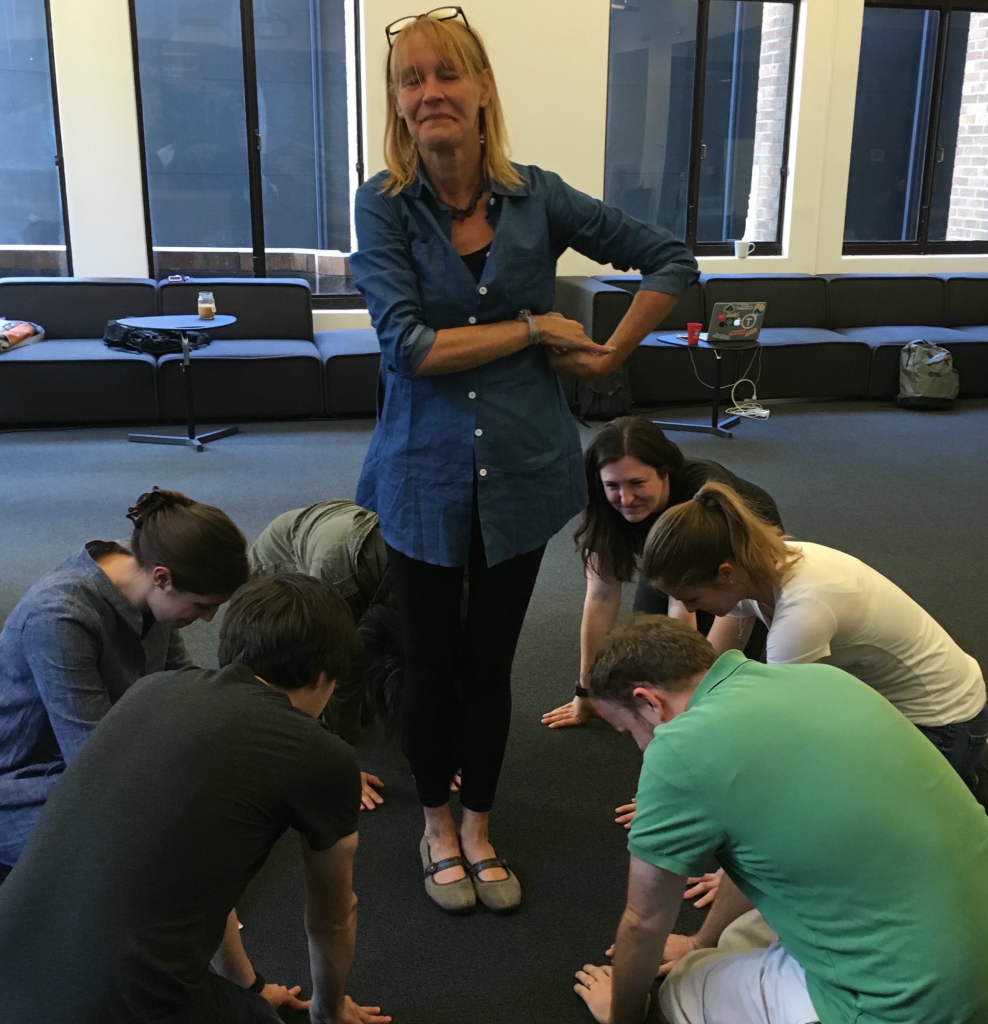 When you think of organizations leading the push to adopt improv in the workplace, the US government might be the last place that comes to mind.
But the Office of the Secretary of Defense (OSD) found promise in using organizational improv as a method to explore and address strategic planning, policy-making, and organizational culture challenges.
"Improv was appealing because it promised concrete value while getting folks out of their comfort zones in a place that does not always allow for that," said Carrie Sue Casey, OSD's Deputy Director of Leadership & Organizational Development.
While OSD was cautiously optimistic at first, they quickly found that the "Yes, and" approach of improv was a great equalizer in the Pentagon, where ideas from ranking officers tend to get the most consideration.
Casey has found that the spirit of improv opened up discussions and brainstorms in a meaningful way, allowing staff at all levels to contribute ideas for innovative solutions.
As she put it, "The sticky note doesn't know if you are a 2-star general or a Private. All considerations are valid."
OSD has made a habit of kicking off workshops and meetings with improv exercises to set the optimal tone for what needs to be achieved. More often than not, creating an environment in which people don't cut down others' ideas and instead build innovative solutions together is the best way to achieve objectives in a variety of forums.
"Improv comes in handy, especially during our design thinking workshops. We have also implemented this idea in our team meetings and strategy sessions. We've found that using "Yes, and" improves team cohesiveness," Casey said.
2. A Public Relations Firm Uses Organizational Improv to Get Better Ideas
While you may have been surprised to learn the Pentagon uses design thinking and organizational improv, you also wouldn't expect a creative firm to need to bolster its ability to come up with innovative solutions.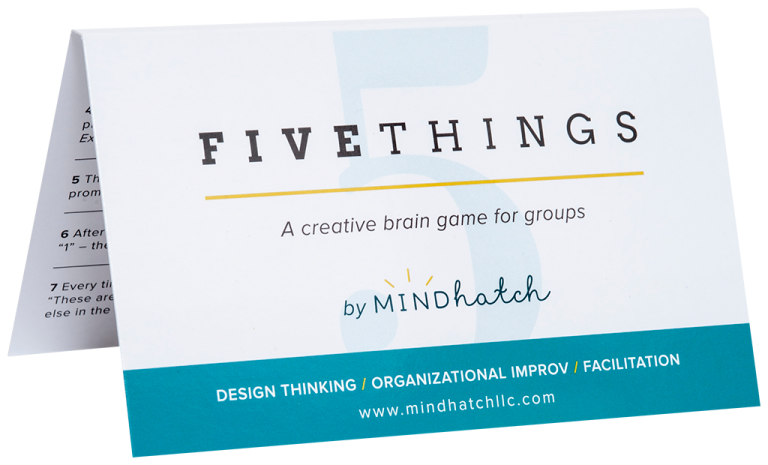 However, even at leading agencies, the day-to-day grind of a demanding job can make the most innovative firm test out some new tricks.
This was the case at RH Strategic, a PR firm with offices in Washington, D.C. and Seattle.
"PR is a very creative field, but there are a lot of demands and deadlines on our staff that sometime step on the toes of creativity," explained Managing Director Jen Bemisderfer.
"We decided to give organizational improv a try at a corporate retreat to allow people to step back and work together more effectively and to embrace the creativity of their work."
Still, she had some reservations going into the retreat, as this was her first experience with organizational improv.
"The Millennials in my office can be a bit jaded. They are not easily impressed. I was worried whether they would like it, but I hoped everybody would get into it," she added.
From the very start of the organizational improv workshop, Bemisderfer's fears were put to rest.
"It very quickly became clear that organizational improv is a process with clearly defined results. It's creative, but it's still intentional and structured. Team members learned to trust each other with their ideas. Otherwise, you will create a culture that shuts down ideation and creativity."
Like Carrie Sue Casey at OSD, Bemisderfer quickly saw that organizational improv leveled the field, creating space for the entire team, regardless of their title, to contribute and build on ideas.
"For us, being a firm who really has to walk the line, balancing intense deadlines with creativity, the skills that we came away with are invaluable," she added.
RH Strategic has been able to translate those skills into tangible results.
"As an agency we set aside more time to brainstorm and play off of each other's ideas, even if they sound crazy at first! We still hear a lot of 'Yes, and…' around the office," Bemisderfer said.
3. The Inter-American Development Bank Uses Organizational Improv to Empower Employees
The Inter-American Development Bank (IDB) sees the coming shift in the way companies work and wanted to take a proactive approach to maintaining their market position as a thought leader and innovator that improves the lives of nearly half a billion inhabitants in Latin America.
According to Trinidad Zaldivar Peralta and Jonathan Paul Goldman from the bank's Office of External Relations, "Creativity is going to be more and more important, but our culture was becoming entrenched in the ways things are done."
Peralta and Goldman wanted to change the culture because they worried that the entrenched "no" culture was making it harder for employees to think on their feet or make fast decisions. In addition, many members of the bank's staff also doubted they had the capacity to be creative.
"Before we tried organizational improv,  many people in the bank thought you had to be a designer to be creative," they said. "We saw this differently. When you introduce creativity into a traditional industry like ours, it sparks innovation."
They decided to take a chance and run an organizational improv corporate training workshop that focused on creativity with a department of 70 people.
Since the workshop, they've become huge advocates for organizational improv as a way to improve organizational culture and organizational communication.
"For the first time, we felt that everybody was being heard. It was like an orchestra," they shared. "Now employees at all levels feel more empowered. Having the entire team see their potential unlocked in just a few hours was a powerful experience for everyone involved."
---
Ready to take the leap and use Organizational Improv to build your team's professional skills and improve organizational culture?