Mindhatch Founder Coonoor Behal will be leading an improv workshop for the Fabulous Women Business Owners group in Washington, DC! We'll do interactive, experiential exercises from improvisation that will help us to be more creative and innovative in our professions.
The workshop is on Tuesday, February 3rd 6:00-8:00pm in Adams Morgan.
Registration is FREE and limited to 20 participants. Last year's workshop filled up very quickly!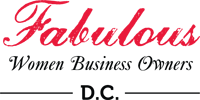 Tags: