Join LTHJ Global's Leadership Roundtable conversation on the topic of Quitting on November 3, 2021, featuring Mindhatch's CEO and Founder, Coonoor Behal. Coonoor dishes out on the setbacks that come with quitting and how quitting (actually) helped her live a more purposeful life!
Are you seeking to be part of a thoughtful and honest community? This event is perfect for you!
Free registration here.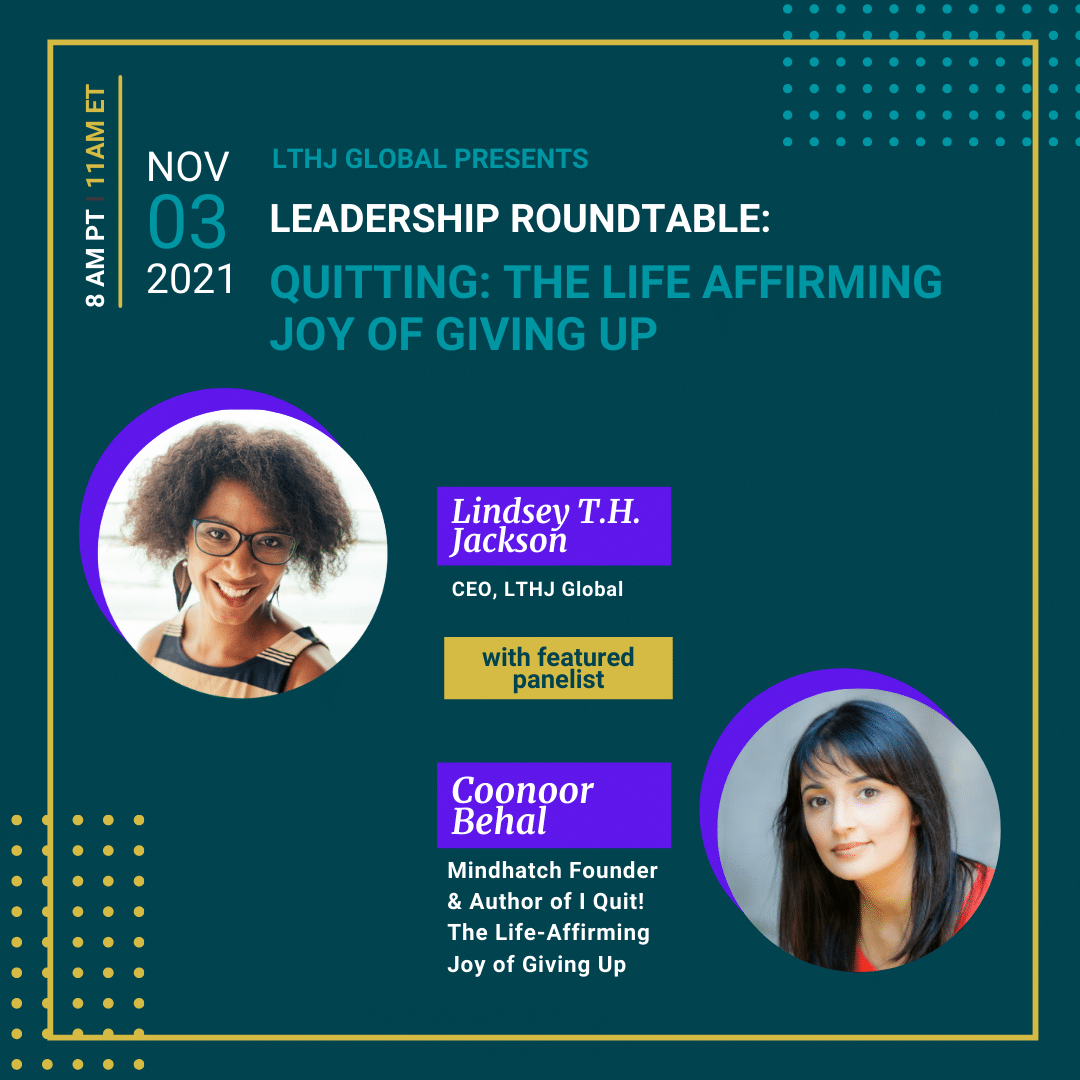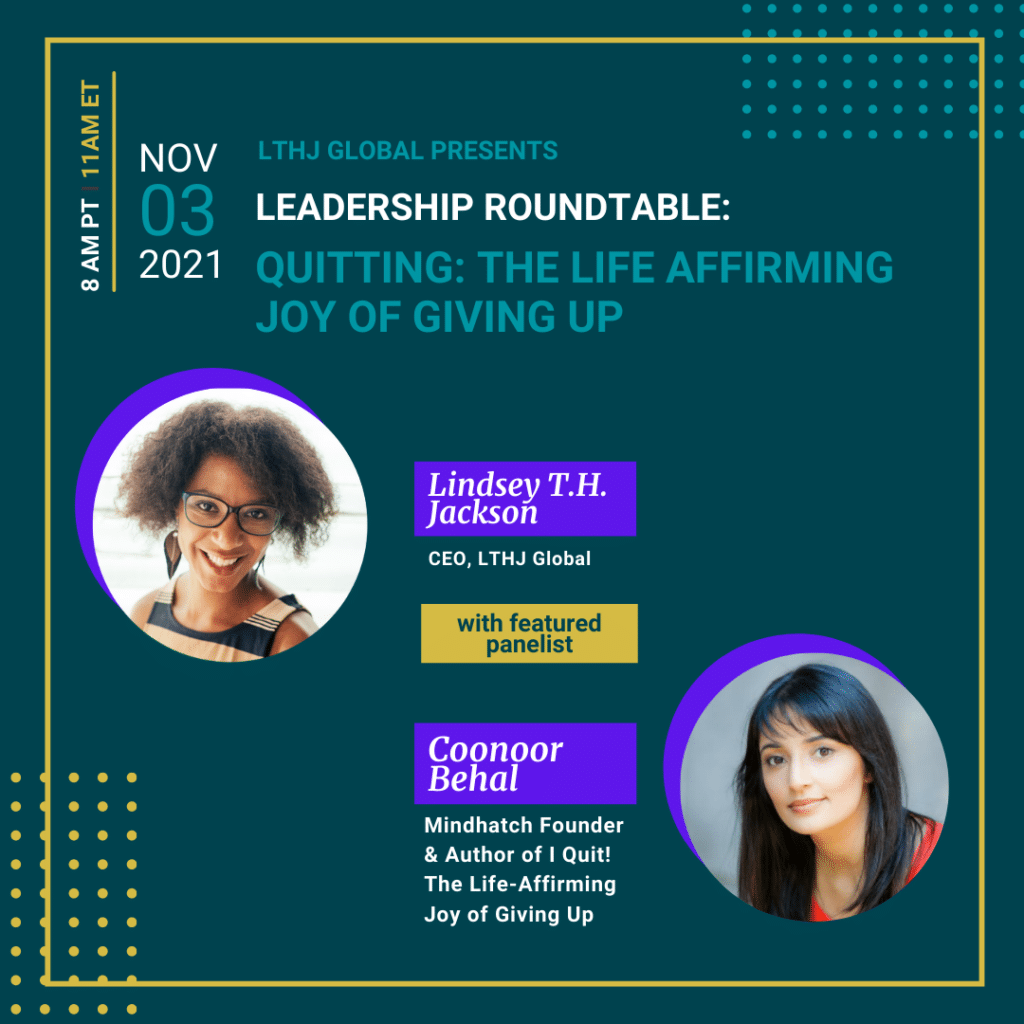 Tags: