Get to know certified Nasty Woman Coonoor Behal on December 15, 2021 at 4:00 PM PST. 
Join her and the rest of the Nasty Woman-verse as they dive in the conversation about the act and courage that comes with quitting and triumphing over societal, family and personal status quos. 
All attendees will receive a free-digital copy of the I Quit! Book Toolkit. 
Register in advance for this meeting:
https://us02web.zoom.us/meeting/register/tZwkde6opzMvG9EeJMF5IePclEXq_mNijjUj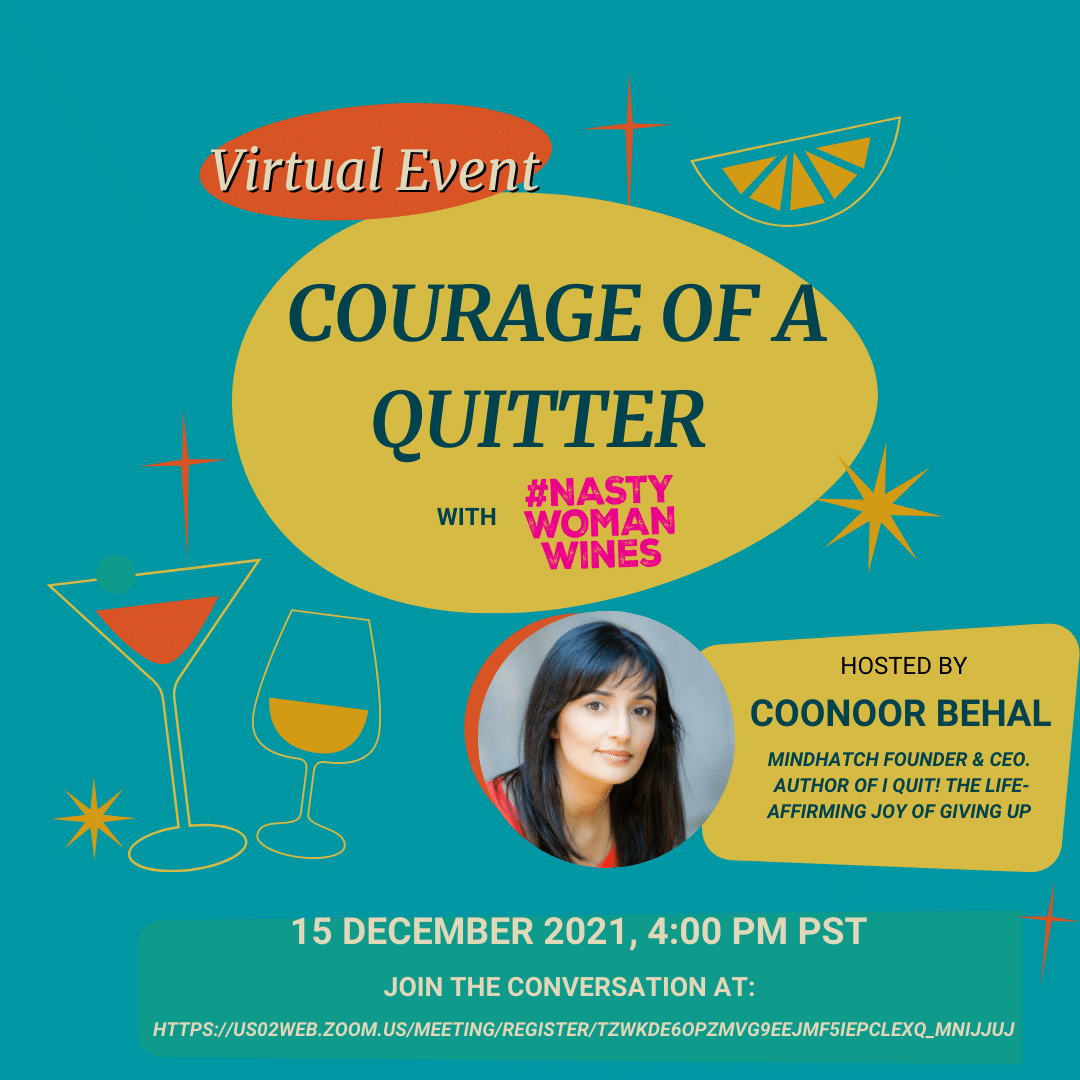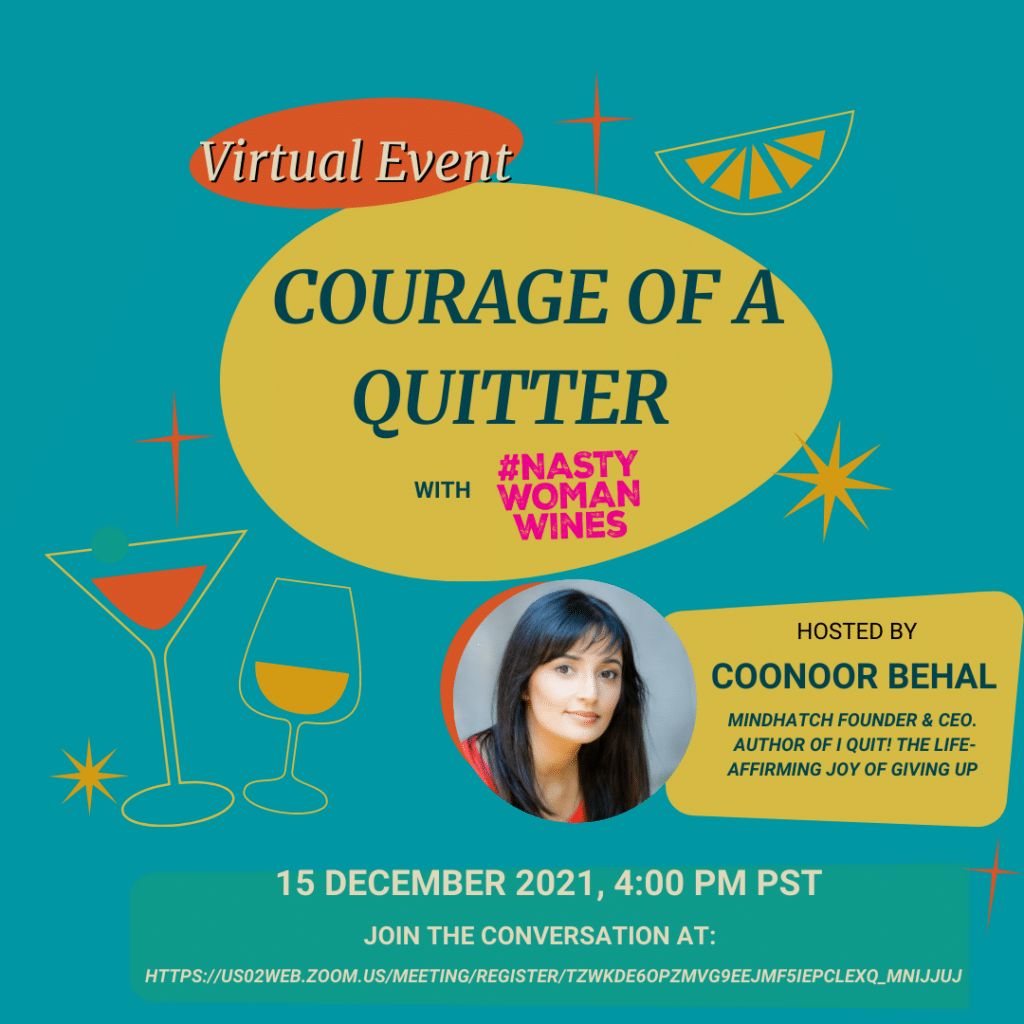 Tags: