Our Founder & CEO Coonoor Behal will be speaking this Friday, April 3rd at BIZ DEV LIKE A BOSS: Strategies for Avoiding Feast & Famine! The event will be 7:30 a.m. to 8:30 a.m. PST.
This virtual event is put on by FBomb Breakfast Club, a collaborative peer community of 3,000 + female founders and womxn business owners, and will explore all your questions about business development and sales funnel, while also providing exercises to help you find strategies for getting your business out of the Feast or Famine Cycle.
At Mindhatch, our founder CEO Coonoor Behal relishes the chance to share her tools and ideas for developing your business with innovation and empathy at the helm. That's why she started Mindhatch in the first place, to help businesses become more human-centered, and thus, more successful long-term. For more information about how Mindhatch achieves these goals, take a look at our services.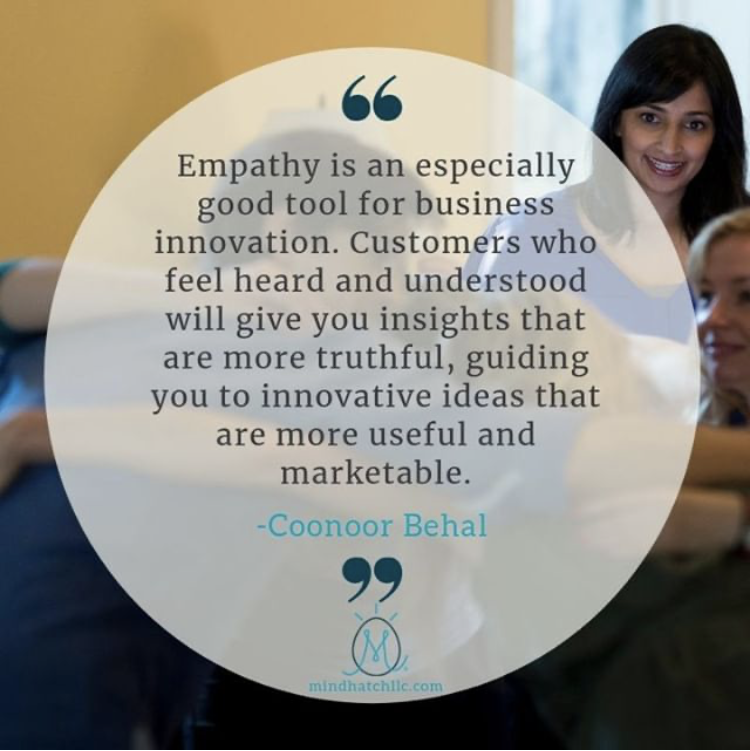 This BIZ DEV like a BOSS meeting featuring Coonoor is for members only, but you can join FBomb easily here. From there, you can register for 'BIZ DEV LIKE A BOSS: Strategies for Avoiding Feast & Famine' at https://bizdevlikeaboss.eventbrite.com/. This is a virtual-only meeting so you will need a reliable internet connection. After you register, you will receive a confirmation email with your ZOOM link.

We hope to see you there!

Tags: